QHY600M-L (Lite) Camera Combo with Filter Wheel and Off-Axis Guider
Starting Price:
$4,699.00
Price as Configured:
$4,699.00
Brand:
QHYCCD
/ SKU: QHY-600M-L-CFW3L-OAG
This specific package is for the QHY600M-L camera, QHY-CFW3L filter wheel, and QHY-OAG-M.
The QHY600M-L is a sleeker form of the QHY600-PH. It has a shorter body length and lighter weight--very portable and good for crowded setups.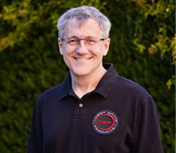 Need help deciding?
Tell us what you're looking for, and we'll point you in the right direction.
Email Us
.
Model
QHY600PH (Photographic Version)
QHY600L (Lite Version)
COMS Sensor
SONY IMX455
Mono/Color
PH version:Both Available

L version: Mono Only

FSI/BSI
BSI
Pixel Size
3.76um x 3.76um
Effective Pixel Area
9576*6388

(9600*6422 with overscan and optically black area)

Effective Pixels
61.17 Megapixels
(effective area.
Sensor Size
Full Frame 36mm x 24mm
A/D Sample Depth

 

16-bit (0-65535 levels) at 1X1 binning

18-bit at 2X2, 19-bit at 3X3, 20-bit at 4X4 software binning

*QHY600 uses the software digital binning for 2*2binning. With digital sum, 2*2binning will be four 16-bit summed then it is 18-bit.

Full Well Capacity (1×1, 2×2, 3×3)
Standard Mode
>51ke-  / >204ke- / >408ke-
Super Full Well Mode
>80ke-  / >320ke- / >720ke-
Full Frame Rate
USB3.0 Port Image Transfer Speed

Full Frame Size: 4.0FPS (8-bit output)

Full Frame Size: 2.5FPS (16-bit output)

7.2FPS at 9600×3194, 22.5FPS at 9600×1080, 28FPS at 9600×768, 47FPS at 9600×480, 160FPS at 9600×100,

Fiber Port Image Transfer Speed (QHY600Pro only)

Full Frame Size: 4.0FPS (16-bit output)

Readout Noise
1.0e- to 3.7e-  (Standard Mode)
Dark Current
0.0022e-/p/s @ -20C    0.0046e-/p/s @ -10C
Exposure Time Range
40us – 3600sec
Unity Gain*
25 (Extended Full Well Mode) *

*With the improvement of the CMOS technology, the 16bit CMOS camera has been released, like QHY600/268/411/461. For these cameras, even in lowest gain it has beyond the requirement of unit gain (less than 1e/ADU due to sufficient samples) So you can directly set gain0 as start. Please note QHY600/268C/411/461 has extend full well mode. In this mode you still need to find out the unit gain position.

Amp Control
Zero Amplifer Glow
Firmware/FPGA remote Upgrade
Supported. Via Camera USB Port
Shutter Type
Electric Rolling Shutter
Computer Interface
USB3.0
Built-in Image Buffer
DDR3 memory

PH&Pro Ver: 2GBytes(16Gbit)
Lite Ver: 1GBytes(8Gbit)

Hardware Frame Sequence Number
Supported
Cooling System
Dual Stage TEC cooler:
– Long exposures (> 1 second) typically -35C below ambient
– Short exposure (< 1second) high FPS, typically -30C below ambient
Optic Window Type
AR+AR High Quality Multi-Layer Anti-Reflection Coating
Anti-Dew Heater
Yes
Telescope Interface
M54/0.75
Back Focal Length
17.5mm (±0.2)
Weigth
PH Version: 850g*
Lite Version: 790g** M54/0.75mm center/tilt adjust adapter not included)
Power
40W/100%
20W/50%
13.8W/0%