Rowan Astronomy AZ100 Telescope Mount
Starting Price:
$1,390.00
Price as Configured:
$1,390.00
UK-based Rowan Astronomy's AZ100 Alt-Azimuth Mount moves your optics in altitude or azimuth independently and includes the option to lock the mount's position and to guide it manually. The Rowan AZ100 is easy to setup and use and just as easy to transport from one dark site to another.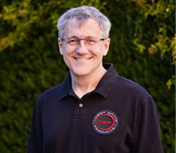 Need help deciding?
Tell us what you're looking for, and we'll point you in the right direction.
Email Us
.
The Rowan Astronomy AZ100 Alt-Azimuth mount is a heavy-duty mount designed to hold one or two scopes each weighing up to between and 33 and 44 pounds (15 and 20kg). The structure of the mount is made from fully CNC-machined aluminum and fitted with stainless steel hardware. The mount uses 80mm diameter 7075 aluminum worm wheels and brass worms on both axes. The worms are installed in user-adjustable worm blocks.
The mount features adjustable friction clutches on both axes that allow the user to determine the stiffness of the axes for push-to slewing and engagement of the slow-motion controls. 360-degree slow-motion controls are operated with solid knobs for short OTAs or flexible cable knobs for longer OTAs both included with the mount. The slow-motion knobs remain aligned with the observer at all times.
The mount can be purchased as a pure push-to mount with slow-motion controls for those who enjoy the challenge of star hopping and minimal technology or it can be purchased with pre-installed Renishaw 152,000-step encoders for use with digital setting circles (DSCs). Recommended are the premium AstroDevices Nexus DSC WiFi and Nexus II DSCs. A special ball-mounted shelf is available for convenient mounting of the DSCs or other interface device on the side of the mount directly accessible to the user. The encoder cable moves with the mount head to eliminate cord-wrap issues as the azimuth axis is moved.
Additional options for the AZ100 include D- and DV-series saddles,

an altitude adjustment mechanism to easily align dual scopes,

a pan and tilt handle for easy push-to slewing without having to grab the telescope,

and counterweights shafts and counterweights for use with a single large or heavy telescope.

The AZ100 is natively compatible with common EQ6/Atlas/CGEMs tripod with an M12 attachment bolt (the azimuth pin must be removed). Alternatively, it can be mounted on any flat-topped tripod or pier with an M12 center attachment bolt/knob. There is also an available adapter for use on a common EQ-5 style tripod. For the best quality and performance we recommend a Berlebach
PLANET
,
UNI 28
,
UNI 18
, or
UNI 8
tripod (all available from Deep Space Products).