QHY461 Medium Format Cooled CMOS Camera
Starting Price:
$26,000.00
Price as Configured:
$26,000.00
The QHY411/461 has both USB3.0 and 2*10GigaE interfaces. The 2*10GigaE version supports a higher readout speed.
QHY411/QHY461 have both mono and color version. The application of this camera includes astronomy imaging, astronomy photography, space object survey, satellite tracking, etc.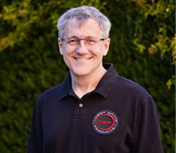 Need help deciding?
Tell us what you're looking for, and we'll point you in the right direction.
Email Us
.
Model
QHY411
QHY461
Image Sensor
SONY IMX411 BSI CMOS Sensor
SONY IMX461 BSI CMOS Sensor
Pixel Size
3.76um x 3.76um
3.76um x 3.76um
Color / Mono Version
Both Available
Both Available
Image Resolution
14304 x 10748 (Inlcudes the optic black area and over scan area)
11760 × 8896
Effective Pixels
151 Megapixels
102 Megapixels
Effective Image Area
54mm x 40mm
44mm x 33mm
Sensor Surface Glass
AR+AR multi-coating Clear Glass
AR+AR Multi-Coating Clear Glass
Full Well Capacity (1×1, 2×2, 3×3)
50ke- / 200ke- / 450ke- in Standard Mode
80ke- / 320ke- / 720ke- in Extend Fullwell Mode
50ke- / 200ke- / 450ke- in Standard Mode
80ke- / 320ke- / 720ke- in Extend Full Well Mode
A/D
16-bit (0-65535 greyscale)
16-bit (0-65535 greyscale) for 1X1Binning

18bit in 2X2 19BIT in 3X3 20BIT in 4*4 software Binning

Sensor Size
TYPICAL 4.2inch
TYPICAL 3.4inch
Read Noise
Apporx 1 to 3 e (in HGC Mode)
1e to 3.7e (in HGC mode)
Dark Current
Apporx 0.0011e/pixel/sec at -20C
Approx 0.003e/pixel/sec @ -20C
Exposure Time Range
20us – 3600sec
50us – 3600sec
Frame Rate
USB3.0 Port:
Full Frame Resolution 2FPS @ 8BIT 1FPS @ 16BIT
5000Lines 4FPS @ 8BIT 2FPS @16BIT
3000Lines 7FPS @ 8BIT 3.3FPS @16BIT
2000Lines 10FPS@8BIT 5.5FPS @16BIT
1000Lines 20FPS@8BIT 10FPS @16BIT
500Lines 35FPS@8BIT 19FPS @ 16BITFiber Port : TBD
2.7FPS @ 8BIT 1.3FPS@16BIT on USB3.0
2.7FPS @ 16BIT 6FPS @ 14BIT on 10Gigabit Fiber
Shutter Type
Electric Rolling Shutter
Electric Rolling Shutter
Computer Interface
USB3.0 and 2*10Gigabit Fiber
USB3.0 and 2*10Gigabit Fiber
Trigger Port
Programmable TrigOut, High Speed Sync Port / GPS interface Port
Programmable TrigOut, High Speed Sync Port / GPS interface Port
Filter Wheel Interface
4PIN QHYCCD CFW Port
4PIN QHYCCD CFW Port
Built-in Image Buffer
2GByte
2GByte
FPGA Upgrade Via USB
Support
Support
Cooling System
Dual Stage TEC cooler(-35C below ambient with air cooling, -45C below ambient with ambient temperature water cooling). More deltaT below ambient can be achieve by using the cooled water cooling.

(Test temperature +20°)

Fan Cooling/Water Cooling Compatible

Dual Stage TEC cooler(-35C below ambient with air cooling, -45C below ambient with ambient temperature water cooling). More deltaT below ambient can be achieve by using the cooled water cooling.

(Test temperature +20°)

Fan Cooling/Water Cooling Compatible

Recommended flow rates for water-cooled versions
12ml/s
12ml/s
Anti-Dew Heater
Yes
Yes
Telescope Interface
Six Screw holes (See mechanical drawing)
Six Screw holes (See mechanical drawing)
Optic Window Type
AR+AR High Quality Multi-Layer Anti-Reflection Coating
AR+AR High Quality Multi-Layer Anti-Reflection Coating
Back Focal Length
16mm(without tilt adjust ring)

28.5mm (with tilt adjust ring)

16mm (without tilt adjust ring)28.5mm (with tilt adjust ring)