Pegasus Astro Ultimate Powerbox v.3 (UPBv.3)
Starting Price:
$680.00
Price as Configured:
$680.00
This item is estimated to be available in September, 2023.
The Pegasus Astro Ultimate Powerbox v3 (UPBv3 in short) is the new flagship of the Powerbox series. It brings you more features on the same size box:
UPBv3 is a Wi-Fi and USB controlled power hub. A USB 3.1 Hub allows you to switch on/off 8 USB ports, 8 12V power outlets, 2 x Adjustable outputs (3-12V and 12-24V), 3 dew heaters, a new silent low-vibration stepper controller that can drive any stepper motor in the astronomy market as well as a power relay and an expansion port for devices that communicates with the UPBv3 Controller!

If you are tired of carrying multiple power packs and dealing with a mess of power and data cables, the Ultimate Powerbox v3, a sophisticated power control unit, is the "Ultimate" solution. No cables disturb the movements of the mount and the instrument, only the main power cord and one USB data cord are attached to the Ultimate Powerbox which branches off the other cables powering all devices.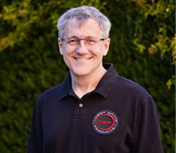 Need help deciding?
Tell us what you're looking for, and we'll point you in the right direction.
Email Us
.