Pegasus Astro Ultimate Powerbox v.3 (UPBv.3)
Starting Price:
$680.00
Price as Configured:
$680.00
This item is estimated to be available in September, 2023.
The Pegasus Astro Ultimate Powerbox v3 (UPBv3 in short) is the new flagship of the Powerbox series. It brings you more features on the same size box:
UPBv3 is a Wi-Fi and USB controlled power hub. A USB 3.1 Hub allows you to switch on/off 8 USB ports, 8 12V power outlets, 2 x Adjustable outputs (3-12V and 12-24V), 3 dew heaters, a new silent low-vibration stepper controller that can drive any stepper motor in the astronomy market as well as a power relay and an expansion port for devices that communicates with the UPBv3 Controller!

If you are tired of carrying multiple power packs and dealing with a mess of power and data cables, the Ultimate Powerbox v3, a sophisticated power control unit, is the "Ultimate" solution. No cables disturb the movements of the mount and the instrument, only the main power cord and one USB data cord are attached to the Ultimate Powerbox which branches off the other cables powering all devices.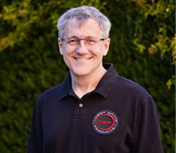 Need help deciding?
Tell us what you're looking for, and we'll point you in the right direction.
Email Us
.
The Ultimate Powerbox v3 at a glance:
Up to 12V / 20Amps of provided electric current (240W)

6 x 12V smart and individual switcable outputs. Each output can be configured as constant 12V or pulse width modulated driven).
Wi-Fi or USB Controllable Operation.
2 x 12V / Always ON Outputs.
3 x Dew Heaters Outputs.
(Automatic Adjustable with AutoDew feature)
1 x Adjustable Power Output 3-12V -Regulated Output of 3Amps
1 x Adjustable Power Output 12-24V – Regulated Output of 4 Amps
1 x Power Relay switch 250V/10A
6 x USB3.1 (backwards compatible with USB2) and 2 x USB2 available ports (8 USB ports in total). Individual switchable via software.
Stepper Motor Controller (Silend and low vibrating stepper controller. Can drive nearly any stepper motor in the astro -market up to 2Amps per coil).
Physical push-button to control one function (e.g turn ON / OFF outputs). Functionality is configurable in software.
Built-in ambient temperature and humidity sensor.
Power readings (Input Voltage, Current, Current per port).
Vesa compatible size enclosure.
8 USB ports powered – USB 3.1 SuperSpeed Hub

A USB3.1 Hub controller ensures that this USB hub will work flawlessly from temperatures of -40°C to +80°C. A neat feature is that each USB port can be switched ON/OFF individually by the software. A device was stuck and you had to replug the socket in the middle of a cold night? No problem! Just locate the port, click the ON /OFF switch in the Pegasus software and you recycle the USB port. Simple as that!
The UPBv3 has:
6 x USB 3.1 Super-Speed ports
2 x USB 2 High-Speed ports
Each USB port provides up to 2.5Amps. All USB ports include an electronic short circuit , additional Electrostatic Discharge (ESD) and overload electronic protections.
6 x 12V DC Power outlets for your equipment

Six powerful Smart Mosfet transistors provide "electric juice" to your precious equipment. Sophisticated short circuit and overload per port protections cut the power and report the incident into our software. Every Mosfet is capable to provide up to 6 Amps of current.
Metal premium quality output sockets ensure that will provide all the power you need and can secure in place your extension power cables
Built-in Power Sensors
A precise voltmeter and an amp meter (can measure up to 20A) measure and display in real-time your power input. If the input is more than 14.5V the power is instantly cut off to protect your equipment.
Individual Current Meter per 12V smart outputs.
Each smart 12V output has an internal and independent digital current meter. You can view each port's power consumption in the software.
Additional Power Outputs and Sensors
2 x Always ON 12V outputs increase the total 12V outputs to 10. In combination with the 2 x adjustable outputs (if configured to 12V) the total 12V outputs can be summed to 10 Outlets.
1 x Adjustable Voltage Step Down output can be regulated from 3V ro 12V of and provide up to 3 Amps.
1 x Adjustable Voltage Step Up output can be regulated from 12V to 24V and provide up to 4 Amps.
1 x Switch Relay can pass 250V / 10A and used to switch ON/OFF any 3rd party equipment.
A built-in ambient temperature and relative humidity sensor provides frequently readouts of the environmental conditions and automatically adjusts the heat intensity of your Dew strips.
Embedded Stepper Motor Controller
A silent and low vibrating stepper motor controller will precisely move your drawtube of your focuser. The controller drives a Pegasus Motor Focus Kit or any other stepper motor in the market (Unipolar or Bipolar) e.g. Rigel, Robofocus, Moonlight, Starlight motors.
Backlash compensation is already implemented in the firmware and can be enabled, tuned and disabled from the software. A fully ASCOM6 focuser driver is already available.