Pegasus Astro Pocket Powerbox Micro
Starting Price:
$240.54
Price as Configured:
$240.54
Pocket Powerbox Micro (in short PPB Micro) is suitable for the "grab and go" astrophotographer. Device can provide up to 10Amps of power, a sufficient number of 12V Outputs, Two Dew Heater Channels, an adjustable voltage power output and an environmental sensor to monitor humidity / temperature (dew point). Pocket Powerbox Micro is the successor of the Pocket Powerbox.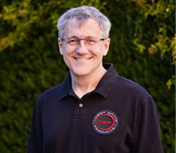 Need help deciding?
Tell us what you're looking for, and we'll point you in the right direction.
Email Us
.
The Pocket Powerbox Micro provides:
| | |
| --- | --- |
| | 4 x 12V DC Power outlets for your equipment (ON/OFF via software) |
| | 10 Amps of total power |
| | A Voltage Adjustable Output (Can be switched ON/OFF – 3V, 5V, 8V, 9V, 12V) |
| | 2 Channels PWM Dew Heaters – RCA Outputs (Adjust levels via software) |
| | Humidity and Temperature Sensor (included) |
| | Auto Tune Dew Heaters (Auto-Dew) |
| | Reverse Polarity Protection / Overvoltage Protection |
| | USB / PC Controlled or Standalone Operation out of the box |
| | Lightweight and extremely compact enclosure |
Four 12V DC Power Outlets for Your Equipment
A powerful mosfet transistor provides power to your equipment. You can switch ON/OFF all four ports.
A precise voltmeter measures and displays in real time your input voltage. If the input is more than 14.5V, the power is cut off to protect your equipment.
An amp meter placed after the DC input displays the total electric current. There are three additional amp-meters (one for the 12V outputs and two for the dew heater channels) so you can monitor detailed and total power consumption.
The controller supports up to 10 amps of total current.

Adjustable Regulated Output
An adjustable output provides power to your DSLR/Mirrorless camera or your RPI3/4. You can tune the voltage to different levels. Pegasus Astro also makes a battery couplers for Canon, Nikon, Sony, or Fuji cameras.
The PPB Micro works out of the box as a standalone device. Just plug in the cables, setup the "autodew" functionality, and every time you boot the device, it will retrieve your settings. You don't have to connect a PC every time.
Two-Channel Duty Cycle PWM Outlets and Auto Adjustment
Two pulse width modulation (PWM) outlets provide power to your dew heaters. These outlets can be controlled remotely from your laptop using the supplied software. The controller can auto-adjust the heater power levels by consulting the environmental sensor dew point reading. Just click "auto" and let the PPB Micro decide if it is time to turn (and precisely tune!) the dew heaters.

An EXT port is available for device expansion. This RJ12 socket allows the connectivity of current and future Pegasus Astro products. Plugged devices can be controlled from the PPB Micro standalone software or dedicated ASCOM driver.
ASCOM and INDI are fully supported.
Indicators for Power and Failure States
LED indicators can blink in patters to warn you of important power issues (e.g., over and under voltage). The LED can also be turned off using the software.
External Environmental Sensor
External one (1) meter temperature & relative humidity sensor is
included
in the package. Know exactly the environment conditions of your location.  Temperature, humidity and dew point measurements are displayed in the software.
Connect the PPB Micro to your laptop/PC and control it from the supplied software or ASCOM drivers.
Reverse Polarity Protection
The PPB Micro is designed with reverse voltage polarity protection.
A hardware watchdog resets the device if for any reason there is no response from the controller for two seconds. This is a great feature in the unlikely event of a controller freeze – when you have a remote observatory and you need to be certain that everything works as expected.
PPB Micro firmware can be upgraded to support future features and bug fixes.


Compact Size and Lightweight
A high quality blue anodized aluminum, compact box encloses the controller board. Size is 66mm x 66mm x 24mm. Weight is 80 grams.