PrimaLuceLab ESATTO 3.5" Low Profile Robotic Focuser
Starting Price:
$1,195.00
Price as Configured:
$1,195.00
ESATTO 3,5" LP
 is the most advanced yet affordable low profile robotic focuser specially designed for the most demanding astrophotography! At just 32mm of thickness, ESATTO 3,5" LP provides a large 90mm free aperture with 10mm of travel, impressive 10 kg of payload capacity and an astounding resolution of 0.01 microns per step! ESATTO 3,5" LP has been designed for telescopes with little available backfocus, requiring a low profile focuser - Great for astrographs! And like all the other ESATTO focusers, it comes with a USB-C port to let control it from your EAGLE or any Windows computer, ARCO port to let you connect to ARCO rotator, temperature probe port, WiFi connection to let you wirelessly control with a smartphone or tablet and dimmable LED lights!
Check out more about ESATTO (yes, it's Italian for "EXACT") below.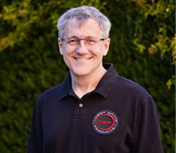 Need help deciding?
Tell us what you're looking for, and we'll point you in the right direction.
Email Us
.
Hear more about ESATTO from PrimaLuce Lab: