PrimaLuceLab EAGLE5 Pro, Control Unit for Telescopes and Astrophotography
Starting Price:
$2,195.00
Sale Price: $1,975.00
Price as Configured:
$1,975.00
The new EAGLE5 PRO is the computer for telescopes and astrophotography that provides desktop class performance thanks to fast i5 processor, Industrial Grade 16 GB fast DDR4 memory, large and quick 500 GB SSD drive Industrial Grade (NVMe), added connectivity - now with 10 USB ports (1 x Thunderbolt 3 with USB-C type connector, 1 x Thunderbolt 4 with USB-C type connector), new Inclinometer and Motion Detector sensors, and more powerful WiFi 6 wireless networking.
All in a lightweight, compact all-in-one design with PLUS aluminum housing to be installed on your telescope and that comes with all of the advanced features of the previous EAGLE like GPS sensor with high gain antenna to automatically detect your position and time, EYE sensor to monitor sky quality in the area your telescope is pointed, DARK mode to disable all of the LEDs on the EAGLE and much more!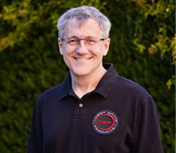 Need help deciding?
Tell us what you're looking for, and we'll point you in the right direction.
Email Us
.
EAGLE5 PRO computer for telescopes and astrophotography: includes;
EAGLE5 PRO computer
2 WiFi antennas
1x GPS antenna
12V power cable with cigarette plug for EAGLE - 250cm
n.4 M6x8 screws + n.4 M6x10 screws + n.4 M6x12 screws + n.4 n.4 M6x18 screws + n.4 M6x25 screws + n.4 M6x35 screws
Quick guide