Pegasus Astro Motor Focus Kit Zero Celestron SCT C6, 8, 9.25'', Edge, RASA 8"
Starting Price:
$196.23
Price as Configured:
$196.23
Focus your Celestron Schmidt-Cassegrain Telescope accurately and quickly the Pegasus Astro powerful Motor Focus Kit Zero. This fast and zero backlash stepper motor has the required torque to focus your telescope with great precision.
The pulley and belt design allows the motor to stay clear of your filter wheel (and not collide with it) when you use a focal reducer.  Its sophisticated bracket design is made to fit all Celestron SCTs and RASAs with this specific model containing a metal pulley with a bore size that is compatible with the 13 mm focus shaft on 6", 8", and 9.25" telescopes.
The Pegasus Astro Motor Focus Kit SCT has been replaced by the this Motor Focus Kit Zero. Zero allows backlash free movement and is much faster than previous model. Don't forget to add a stepper controller to drive the motor. Check out the Dual Motor Focus Controller, Ultimate Powerbox, or External Motor Controller below.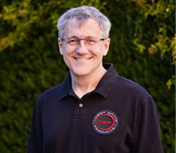 Need help deciding?
Tell us what you're looking for, and we'll point you in the right direction.
Email Us
.
Embedded bipolar stepper motor provides a zero backlash drive. Motor is very fast and allows you to quickly move from any focus point to another.
A rigid and unique black anodized aluminum bracket can be attached to most of the Celestron SCTs. The following is a list of all Pegasus SCT MFK Zero models and the telescopes for which they are compatible:
PEG-MFKZERO-SCT68925: Celestron 6"/8"/9.25" Classic and EdgeHD; 8" RASA
PEG-MFKZERO-SCT11: Celestron 11" Classic and EdgeHD; 11" RASA V2 (V1 requires a separately sold Celestron Retrofit Kit and a Metal Flange)
PEG-MFKZERO-SCT14: Celestron 14" Classic and EdgeHD; 14" RASA