Pegasus Astro FlatMaster 250 Dimmable Flat Field Illumination Panel
Starting Price:
$430.44
Price as Configured:
$430.44
Pegasus Astro FlatMaster 250
The 250mm Dimmable Flat Field Illumination Panel, the FlatMaster 250, from Pegasus Astro is an excellent tool for astrophotographers! The electroluminescent panel provides a uniform source of illumination for up to 10" of aperture. This function provides high quality flat field frames for astrophotography and photometric frames!
Pegasus Astro has designed the Dimmable EL Panel so that it can easily be adjusted for brightness. With this astrophotography tool, you won't need pieces of paper between the telescope and the panel! You can remote control the EL lamp in the panel, and even store the brightness per filter! This means you can immediately retrieve the value you need during your imaging session! The panel has a small push button that sets the five levels of brightness. This allows you to manually operate the Flatmaster, rather than using the remote control function.
Included with the Pegasus Astro FlatMaster 250 is one USB2.0 type B cable, which is all you need to control and power the panel! When it comes to software, the FlatMaster 250 includes a software that allows you to set filter name and set/retrieve brightness levels. The software is supported by many popular imaging software such as SGPro, APT Voyager, or N.I.N.A.
FlatMaster 250 Specifications:
Focus Accessory Type: Electroluminescent Panel (White)
Dimmable: Yes - 0-100%
Manual Push Button: 5 level brightness
Usable Diameter: 250mm (10")
Power Requirements: 5V DC (with the included USB Type B)
Total Diameter: 320mm
Weight: 0.77 lb. (350g)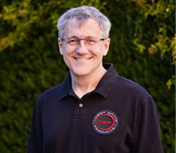 Need help deciding?
Tell us what you're looking for, and we'll point you in the right direction.
Email Us
.