Optec-3000 3" to 2" Collet Precision Centering Adapter
Starting Price:
$145.00
Price as Configured:
$145.00
Brand:
Optec
/ SKU: OP-19825
The #19825 Precision Centering Collect adapter allows equipment with a 2-inch drawtube adapter to be attached behind 3-inch OPTEC-3000 equipment including the TCF-S3, IFW-3, and Pyxis 3" rotator.
This adapter includes a brass machined centering collet includes a specially designed brass compression ring which self-centers when tightened.  To use simply twist the locking collar counter clockwise to allow insertion of your 2-inch eyepiece or camera nosepiece, then twist clockwise to tighten and center.  Especially designed for use with the TCF-S3 series focusers and Pyxis 3" rotators.
Camera-side Compatibility:
2-inch Eyepieces,
2-inch Camera Nosepieces,
Pyxis 2" camera field rotator,
NextGen and Lepus series telecompressors,
Any 2-inch 'push-fit' accessory.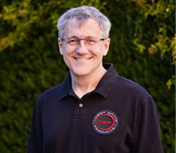 Need help deciding?
Tell us what you're looking for, and we'll point you in the right direction.
Email Us
.
Outside Diameter:  3.75" (95mm)
Overall Height: 1.18" (30mm)
Clear Aperture:  2.01"  (51mm)
Weight: 6.08 oz. (172 g)
Compression Ring:  machined 360 brass
Back-focus Usage: 0.45" (11.5 mm)
Telescope Side Connection:  OPTEC-3000 Dovetail
Camera Side Connection:  2" Receiver