10Micron GM 4000 HPS II Equatorial Mount
Starting Price:
$30,892.00
Price as Configured:
$30,892.00
10Micron products are serviced in the United States, and Deep Space Products is proud to be the certified servicer and support provider for 10Micron products in the United States.
Please
inquire
for availability.
Please note that shipping is calculated when the mount is completed and ready to ship. It is not included in the checkout price.
We cannot sell 10Micron products to customers outside of North and South America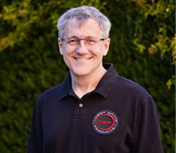 Need help deciding?
Tell us what you're looking for, and we'll point you in the right direction.
Email Us
.
WEIGHT

264 lbs (120 kg) without accessories


INSTRUMENT PAYLOAD CAPACITY



330 lbs (150 kg)

LATITUDE RANGE

23° - 70°


AZIMUTH FINE ADJUSTMENT RANGE

+/- 10°


COUNTERWEIGHT SHAFT



60mm diameter, stainless steel, weight 29 lbs (13 kg)

AXES

RA - 50mm diameter, alloy steel
DEC - 80mm diameter, alloy steel

BEARINGS

Pre-loaded tapered roller bearings

WORM WHEELS

RA - 430 teeth, 330 mm diameter, B14 bronze
DEC - 315 teeth, 244 mm diameter, B14 bronze

WORMS

Diameter 32mm, tempered allow steel, ground and lapped

TRANSMISSION SYSTEM

Backlash-free system with timing belt and automatic backlash recovery

MOTORS

AC servo brushless

POWER SUPPLY

24 VDC

POWER CONSUMPTION

Approx. 1.5A at sidereal speed
Approx. 5A at maximum speed

GOTO SPEED

Adjustable from 2°/sec. to 5°/sec. (4°/sec. in RA)
POINTING ACCURACY

< 15" with internal 25-star software mapping
AVERAGE TRACKING ACCURACY

Approx. 1" typical for 15 minutes
Approx. 0.6" RMS with internal 25-star software mapping and compensation of flexure and polar alignment errors

SAFETY STOP

+/- 30° past meridian in RA (software)
+/- 45° past meridian in RA (mechanical)
+/- 170° interval in DEC (software)
+/- 172.5° interval in DEC (mechanical)

COMMUNICATIONS PORTS

RS-232 port, GPS port, autoguide ST-4 protocol port, Ethernet port

DATABASE

Stars: by name, Bayer designation, Flamsteed designation, Bright Star Catalog, SAO, HIP, HD, PPM, ADS, GCVS.
Deep-Sky: M, NGC, IC, PGC, UGC limited to mv = 16.
Solar System: Sun, Moon, planets, asteroids, comets, artificial satellites.
Equatorial and altazimuth coordinates
User defined objects, fast slewing positions.

FIRMWARE FEATURES

User defined mount parking position, 2-stars, 3-stars alignment function, up to 25 alignment stars for modeling, correction of polar alignment and orthogonality errors, estimate of average pointing error, storage of multiple pointing models, sidereal, solar and lunar tracking speed adjustable on both axes, declination-based autoguide speed correction, adjustable horizon height limit, pointing and tracking past meridian, assisted balance adjustment, manual or GPS based time and coordinates setting, dome control via RS-232, configurable atmospheric refraction, network settings, comets and asteroids filter, multi-language interface, remote assistance via internet connection.
PC CONTROL

Remote control via RS-232 or Ethernet; proprietary ASCOM driver or Meade compatible protocol; update of firmware and orbital elements of comets, asteroids and artificial satellites via RS-232 or Ethernet; virtual control panel via RS-232 or Ethernet; optional Wi-Fi.

QCI V.2 HPS SOFTWARE
additional features included:
Satellite pointing and precise tracking with "learning function"
Dual axis tracking (for simultaneous tracking both axes compensating for refraction, drift and flexure)
Follow objects routine (for non-stellar object tracking)
Automatic meridian flip / alternative meridian security lock
Electronic balancing
Up to 25 stars per alignment model - for precise modeling
Up to 10 pointing model database recall
GPS automatic data setting reader
Software assist for precise polar alignment
Refraction, humidity and air pressure correction
Visible objects filter for Satellites, Comets and Asteroids
Upgradeable database for Satellites, Comets and Asteroids
Multi language database
ASCOM compatible via LX200 or AP protocols
Baader Domes control implemented
Virtual Keypad by 10Micron for remote mount control via customer PC
Remote diagnostics assist option - for remote assistance and remote readout of all mount parameters
Ordering
A payment in full or a 30% deposit is required to place an order for a GM4000HPS from 10Micron.  The balance due on the order is required prior to shipment of the product to the customer.  Shipping costs will also be quoted and must be paid prior to shipment of the product to the customer.

Availability
Typical delivery times range up to 6 months depending on availability, production schedules and pre-production sales.  An anticipated delivery time will be quoted after the order is placed.  
Order Cancellation

Orders that are canceled prior to shipment of the product from Italy to the US (if the item is not in stock in the US) are subject to a 5% cancellation fee to be withheld from the deposit.  Orders cancelled after the product has left Italy (if the item(s) is not in stock in the US) are subject to a 25% cancellation fee to be withheld from the deposit.  Cancellation of orders for products that are in stock in the US may be subject to a 5% cancellation fee at the discretion of Deep Space Products.

Deposits will be returned within 28 business days of the date 10 Micron was notified of the cancellation.
Warranty

10 Micron products are warranted against defects in materials or workmanship by the original manufacturer for a period of 2 years for electronic parts and 2 years for mechanical parts.  The 10 Micron warranty covers only defects that result from normal use of the product.  Damage to the mounting or accessories caused by modification, misuse, or rough handling are not covered under warranty.  Furthermore, any damage to electronic components due to plugging or unplugging while powered on are also not covered.