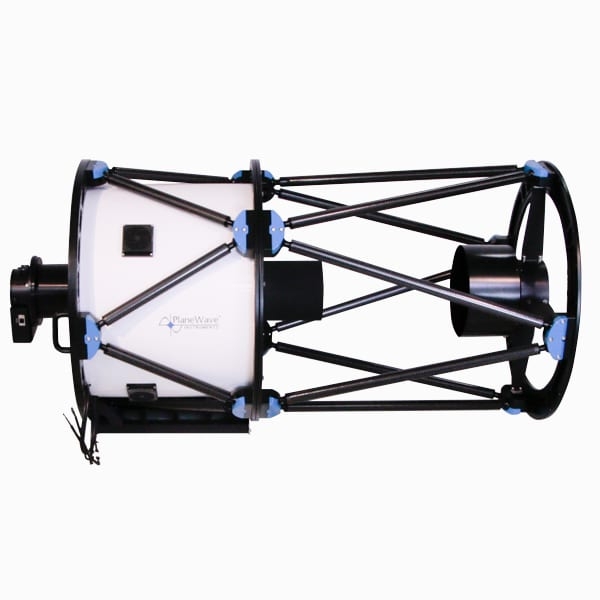 PlaneWave RC24 Telescope
Starting Price:
$86,500.00
Price as Configured:
$86,500.00
PlaneWave Instruments is pleased to offer the PW20-RC, a 24 inch (0.61 m) f/10.6 astrograph with Ritchey-Chrétien optics. PlaneWave's CDK astrographs have become the telescopes of choice for universities, industry, and astrophotographers around the world, and now PlaneWave offers the PW-RC series to meet the custom needs of the scientific community. The PW24-RC in its native format (no field flattening lenses) uses only a primary and secondary mirror with reflective coatings. This can be useful when making observations primarily on-axis and wide field imaging is not a concern.
The PW24-RC has a dual carbon-fibre truss design, with 3 cooling fans ejecting air from the back of the telescope. The instrument weight is 108.9 kg and comes standard with a back plate retaining ring ready to accept the focuser of your choice. Delta-T Ready – Now the PW24-RC comes standard with built-in dew heaters for both primary and secondary mirror.
NOTE: Shipping cost will be determined after the order is made and must be paid for before the telescope will ship. A shipping quote can be obtained on request.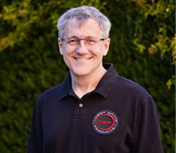 Need help deciding?
Tell us what you're looking for, and we'll point you in the right direction.
Email Us
.
Ritchey-Chrétien (RC) Optics
Fused silica RC optics made by PlaneWave for excellent on-axis performance using only a hyperbolic primary and secondary mirror with no refractive optics in the light path. 
Carbon Fiber Truss Design
Minimizes thermal expansion to prevent focus shift with changes in temperature.
Dovetail expansion joint
Accommodates the difference in thermal expansion between carbon fiber and aluminum. The expansion joint allows the aluminum dovetail to expand and contract without stressing the carbon fiber lower truss. 
Cooling Fans
Three cooling fans blow out the back of the optical tube, pulling air through the telescope and past the primary mirror. This helps the telescope to reach thermal equilibrium quickly. The fans are controlled by a computer if the optional Electronic Focus Accessory (EFA Kit) is purchased.