Pegasus Astro Prodigy Microfocuser
Starting Price:
$1,044.25
Price as Configured:
$1,044.25
Prodigy is Pegasus Astro's 3" robotic microfocuser. It includes the electronics and an accurate motor allowing you to precisely focus your telescope.

Its sturdy mechanical design ensures that Prodigy Microfocuser can lift up to 10Kg of equipment, dead accurate and flexure free. The focuser has 25mm of draw tube travel and a clear aperture of 76mm / 3". The full 3-inch focuser drawtube accepts different types of telescope adapters such as Celestron SCT Edge, GSO RC types, and refractor types.

Prodigy includes 2xUSB2 switchable ports and 2x12V switchable power outputs that provide power to your equipment close to the focuser (e.g., Filter Wheel, Guiding camera, etc).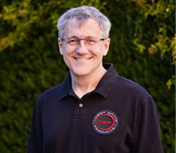 Need help deciding?
Tell us what you're looking for, and we'll point you in the right direction.
Email Us
.
Clear Aperture - 3"
Prodigy Microfocuser has a clear aperture of 3 inches or 76mm. Its drawtube can travel up to 25mm.
Adjustable Rotation
Prodigy Microfocuser allows adjustable rotation / precise orientation on both sides. This helps you to easily fit the microfocuser to your telescope and also place your camera with the desired orientation.
Designed for Heavy Loads
Prodigy has an innovative mechanical focus design that provides very high load support and accuracy with zero maintenance. Prodigy Microfocuser can easily lift up to 10Kg (22lb) of imaging equipment with zero flex
No Motor Backlash
Embedded stepper motor design ensures a smooth, low noise and backlash free operation. V-Curve points during automatic focus procedure are dead accurate.

Telescope Adapters
Prodigy Microfocuser can accept different types of telescope adapters. The adapter can be securely mounted and aligned on user's preference.
Available (optional) adapters for telescope connection are:
Celestron SCT Edge C11, C14 (SKU: PEG-PRDG-C11)
– Can be used to Celestron Edge C 9.25 in combination with Celestron's focal reducer only. Focal reducer has to be mounted first on the telescope.
GSO, Astrotech, Omegon, Altair, TS or similar

RC 10", 12" , 14", 16"

(SKU: PEG-PRDG-GSO117)
GSO, Astrotech, Omegon, Altair, TS or similar

RC 8" (SKU: PEG-PRDG-GSO90)
Takahashi ED-FSQ 85
(coming soon)

Skywatcher ESPRIT 100
(coming soon)
At the side of the focuser:
2 x USB2 ports
allows you to connect equipment close to your focuser (e.g., filter wheel, guiding camera, a motorized OAG etc.)
2 x 12V power outputs
Each port can output up to 4Amps
This feature keeps your cables tidy and each of these ports can be switched ON/OFF via the supplied software.
Temperature Probe
An external digital temperature sensor input is located on the side of the focuser. A digital temperature sensor is included in the package. The probe can be placed near the focuser so the exact temperature of the focuser / environment can be seen through the supplied software or ASCOM driver.
Expansion Port/Manual Focus (optional accessory)

Prodigy has an expansion RJ45 port on the side of the enclosure. This port allows the connectivity of the hand controller for this product.
Standalone Program Available
Prodigy Microfocuser can be operated by Pegasus Astro's standalone software. (Only available for Windows OS). Firmware supports re-programming via the USB 2.0 connection using upgrade software ((only available for Windows), for future upgrades which may become available.
Prodigy Microfocuser supports the latest ASCOM and INDI framework.