Pegasus Astro Pocket Powerbox Advance (Gen2)
Starting Price:
$341.82
Price as Configured:
$341.82
The Pocket Powerbox Advance is great addition to the Powerbox family - standing between the Pocket Powebox and the Ultimate Powerbox. It provides 12 amps of total distributed current...more than the Pocket Powerbox (10A) and less than the big Ultimate Powerbox V2. It is designed to work with your PC or as a standalone device...no need to plug it into your computer every time.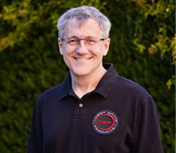 Need help deciding?
Tell us what you're looking for, and we'll point you in the right direction.
Email Us
.
Pocket Powerbox Advance:
| | |
| --- | --- |
| | 4 x 12V DC Power outlets for your equipment (A single channel to switch all four outputs ON/OFF via software) |
| | 12 Amps of total distributed current |
| | Adjustable Output (3, 5, 8, 9, 12Volt) / 3Amps (Can be switched ON/OFF) Power your DSLR / Mirrorless camera |
| | Embedded Powered USB3 Hub – 4 x USB3 Ports or 3 x USB2 Ports Available |
| | 1 x Power USB Port (up to 3Amps) – Suitable for Raspberry PI 3/4 power |
| | Port (RJ12) for external accessories (E.g External Focus Controller) |
| | 2 Channels PWM Dew Heaters – RCA Outputs (Tune levels via software) |
| | Humidity and Temperature Sensor (included) |
| | Auto Tune Dew Heater Channels |
| | Reverse Polarity Protection |
| | USB / PC Controlled or Standalone Operation out of the box |
| | Lightweight and extremely compact aluminium enclosure |
Four 12V DC Power Outlets
There are four separate 12V DC power outlets, each of which can be switched on and off via software. An adjustable output is also provided so you can power your DSLR or Mirrorless camera or your RPI3/4. You can tune the voltage to different levels (3, 5, 8, 9, or 12 volts). You can also pick up an optional battery coupler for your Canon, Nikon, Fuji or Sony camera (see Accessories).
Two Dew Heater Outlets
Your dew heaters can be powered with two pulse width modulation (PWM) outlets. These outlets can be remotely controlled from your laptop using the supplied software. You can also control the dew heaters remotely via the included Pocket Powerbox Advance software, or set them to "Auto" and let the environmental sensor control them based on its dew point reading.
Four USB3 Ports
A powered USB3 Hub at the back of the Pocket Powerbox Advance has four USB3 SuperSpeed ports (note that only three of the four ports are compatible to USB2 devices) that support Hi-Speed, Full Speed and Low Speed. The new SuperSpeed hubs operate in parallel with the USB2.0 controller, so 5 Gbps SuperSpeed transfers are not affected by USB2.0 traffic, either.
One (1) USB Port & One (1) RJ12 (EXT) Port
A special USB Port provides 5.2V/3Amps. Plug your Raspberry PI 3/4, Intel Compute Stick M3/M5 or any device that requires 5V and power it from the 5.2V, 3A USB port. If you have an external focus controller or other accessory that uses and RJ12 port, you can plug them into the Pocket Powerbox Advance.
Built-in Voltmeter and Amp-meters
A built-in voltmeter measures and displays your input voltage in real time. If the input is more than 14.5 V, the power is instantly cut to protect your equipment. There are also four amp-meters built into the Pegasus Pocket Powerbox Advance! One allows you to monitor the total current consumed, the second monitors the 12V outputs, and there are two that monitor the channels for dew heaters. Monitor detailed and overall power consumption for your equipment in real time.
External Environmental Sensor
This external sensor takes temperature, humidity and dew point measurements and displays them on your screen via the Pocket Powerbox Advance software. Dew heaters can also be automatically controlled by setting them to Auto and allowing the sensor to decide when they need to be turned up or down and by how much.
ASCOM 6 & INDI Supported
Using the included Pocket Powerbox software as a server, you can use the latest ASCOM 6.4 supplied drivers to send environmental settings to supported software like MaximDL or Sequence Generator Pro. You can also switch all 12V outputs ON/OFF via ASCOM switches. INDI is also fully supported. You can bundle it with Stellarmate or another device that uses INDILib.
Upgradable Firmware
The Powerbox Pocket Advance has upgradable firmware to support future features and fixes.
Equipment Protection Features on the Powerbox Pocket Advance:
Reverse Polarity Protection
Hardware Watchdog Reset - resets the device if for any reason there is no response from the controller for two seconds. This is a great feature for your remote observatory.
LED Indicators for power failure status - the LED can blink to warn you of over or under voltage problems and can be turned off by the software if you prefer.
Aluminum enclosure - a blue anodized enclosure houses the electronics of the Pocket Powerbox Advance.