Pegasus Astro Dual Motor Focus Controller
Starting Price:
$202.56
Price as Configured:
$202.56
The Pegasus Astro Dual Motor Focus Controller allows you to enjoy fast, reliable, and accurate telescope focusing with a stepper or DC motor. The Dual Motor Focus is designed from decades of experience in astrophotography and telescope focusing and assists in providing the focusing precision necessary to keep up with current technologies. Fast optics and modern camera devices require automatic focusing in every small period of time since temperature can affect focal length and modify the optimal focus position. The Pegasus Dual Motor Focus Controller meets these requirements.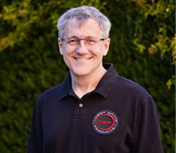 Need help deciding?
Tell us what you're looking for, and we'll point you in the right direction.
Email Us
.
Supply Voltage
12Volt DC (Can accept 5V for 5V motors)
Motor Compatibility
DC motor – adjustable frequency PWM
Unipolar stepper motors
Bipolar stepper motors
Motor Output
DC motor, max 1 Amp
Unipolar / stepper motors, max 2.0 Amps (1.0 Amps per phase)
Continuous output current per channel: 1 A
Peak output current per channel: 3 A
Continuous paralleled output current: 2 A
USB Connectivity
USB 2.0 Type B plug
Thermal Sensor Resolution
9-bit Celsius temperature measurements
Power Input Connector
2.1mm Centre Positive Socket
Motor Connector
RJ45
Dimensions
66mm x 66mm x 28 mm