Technical Innovations 6-Foot Dome (Tall)
Starting Price:
$8,500.00
Price as Configured:
$8,500.00
The PD6, six-foot dome "tall", is designed for a stand-alone installation, most often on a concrete pad or deck. The dome comes with a 45″ high wall with a reverse flange, with a built-in 19″ wide door. The complete dome is 6'10" high at the zenith on the inside. The outside diameter of the wall is 72″ and the 3″ mounting flange turns to the inside. The shutter is a full 30″ wide and opens 12″ past the zenith.

NOTE: Shipping cost will be determined after the order is made and must be paid for before the dome will ship. A shipping quote can be obtained on request.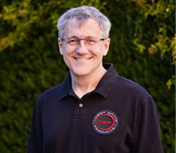 Need help deciding?
Tell us what you're looking for, and we'll point you in the right direction.
Email Us
.
Dome Diameter

Base Ring Height

Wall Ring Height

Inside Height Center

Door Opening width

Number of Rollers

Shutter Slot Width

Slot Past Zenith

Dome Weight

Electric Motors

Automation

72 inches

9 inches on HD6; n/a on PD6

45 inches on PD6; n/a on HD6

3 feet 10 inches on HD6; 6 feet 10 inches on PD6

19 inches on PD6; none on HD6

9 on HD6; 10 on PD6

30 inches

10 inches

110 pounds for HD6; 200 pounds for PD6

Optional

Optional