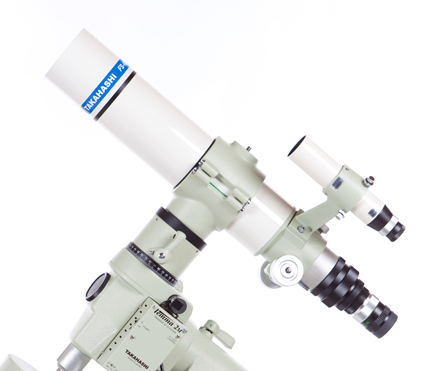 The FS series of apochromatic refracting telescopes from Takahashi provides a balance of high performance, compact size, and low cost. At its heart is a two-element fluorite lens set that provides outstanding performance for both visual and imaging applications. The FS series makes use of several reducers, extenders and flatteners to further enhance its capabilities and performance.
The FS-60Q apochromatic refractor is a longer focal length version of the FS-60CB. It is in fact the same telescope to which is added the Extender 1.7X kit which allows to change the FS-60CB to f/10, by making it evolve towards a formula with 4 lenses offering a flat field on the whole 44mm image circle.

The longer focal ratio allows optimal chromatic correction for unforgettable planetary observations or for eclipse photography. It is possible to remove the 1.7X extender and switch from an FS-60Q to an FS-60CB, which at f/5.9, is more suitable for deep sky imaging. The same refractor allows you to quickly change from a 600 mm focal length to a 355 mm focal length according to your needs.

Included in the FS-60Q box:

Optical Tube Assembly
Visual Adapter TKP20005
Coupling (L) TKP00104
Aux Ring TKP20001
Eyepiece Adapter TKP00101
Extender CQ1.7X TKA20595
Coupling (DT) TKP20006B