Takahashi Epsilon E-160ED Reflector
Starting Price:
$4,660.00
Price as Configured:
$4,660.00
With a 160mm aperture and 530mm focal length, the Takahashi Epsilon E-160ED supports the use of full-frame imaging sensors with a well-corrected flat field over a 44mm image circle.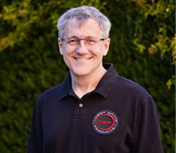 Need help deciding?
Tell us what you're looking for, and we'll point you in the right direction.
Email Us
.
The Epsilon series of astrographs are specifically designed for exceptional astrophotography. Takahashi's proprietary optical design features a hyperbolic, concave primary mirror with a 2 element corrector lens to eliminate spherical aberration and coma. Compared to the conventional Schmidt camera design, the chromatic aberration is reduced by half, even out to large viewing angles.
The E-160ED reflecting telescope has an aperture of 160 mm and a focal length of 530 mm and provides a well corrected flat field for full frame imaging sensors.

Thorough aberration correction is realized by by optimizing the interaction of the hyperbolic mirror and the corrector. By using ED glass in the corrector, a spot image within 3 μm has been achieved at the periphery of a full frame imaging sensor. The E-160ED combines the ease of handling of the E-130D with the high performance of the E-180ED.
The eccentric oblique mirror and the spider vane design are used to suppress the scatter of light similar to the current epsilon models. The method of holding the primary mirror uses the same system as E-180ED. The optical axis adjustment screw of the primary mirror has a structure in which push screws are arranged on both sides of the pull screw. The central cover can be removed to allow for rapid temperature acclimation.