QHY550M Monochrome Cooled CMOS Camera
Starting Price:
$1,900.00
Price as Configured:
$1,900.00
Brand:
QHYCCD
/ SKU: QHY-550M (110051)
The QHY550 has the 2/3-inch SONY 5.0mega pixel IMX250 Global shutter CMOS sensor. Besides the monochrome version it has a special polarized version. QHY550 has a built-in two stage TEC cooler. It can cool the sensor to -35C below ambient. This can reduce the dark current of IMX250 significantly--greatly improving the dark signal detect performance. This is especially true for detecting the tiny differences of the polarized light which is necessary for astronomy, life science and optical lab.
This is the monochrome version.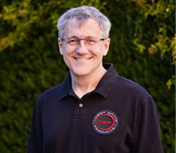 Need help deciding?
Tell us what you're looking for, and we'll point you in the right direction.
Email Us
.
The QHY550M CMOS monochrome camera uses the Sony IMX250 Global Shutter CMOS sensor. Even with quickly moving objects and atmospheric agitation, the Pregius IMX250 sensor produces images free of distortion. The AR+AR coated optical window avoids halos around bright stars, giving full access to the red wavelength of H-alpha and SII. For RGB color balance, a separate removable 2-inch UV/IR filter is placed in a custom filter holder in front of the camera. This is done without passing the near IR wavelengths above 700nm.
QHY has designed the QHY550 camera body with an USB3.0 interface. The CMOS monochrome camera is able to get 67fps @ 5 MP @ 8bit output. With a 12bit output, the camera can get 34fps. With the ROI function, the QHY550M can get hundreds of frames per second.

The QHY550M camera features full anti-dew technology. The QHY has included an electric heating board made for the chamber window to prevent dew formation. The sensor is kept dry using a silicon gel tube socket design to control humidity in the sensor chamber.