QHY530M PRO II Scientific Planetary Camera
Starting Price:
$8,300.00
Price as Configured:
$8,300.00
Brand:
QHYCCD
/ SKU: QHY-530M-PROII (110124)
QHY530Pro II is a scientific planetary camera developed by QHYCCD specifically for planetary research projects, amateur astronomers, and professional users with high-end requirements for planetary photography. It features the Sony IMX530 sensor with 24.55 Megapixels, utilizes a global shutter, and is equipped with various interfaces and professional features such as real-time adjustable ROI.
SHIPPING NOTE: Shipping cost will be determined after the order is made and must be paid before the camera will ship. A shipping quote can be obtained on request.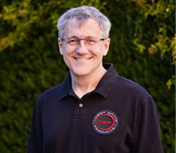 Need help deciding?
Tell us what you're looking for, and we'll point you in the right direction.
Email Us
.
Unlike the rolling shutter technology used in most CMOS cameras, a global shutter guarantees that the exposure time for the whole image area is uniform, beginning and ending at exactly the same time. This type of shutter is ideal for high precision applications. For high speed moving objects and atmospheric agitation, the global shutter can generate undistorted imaging and realizes high picture quality.
One benefit of the back-illuminated CMOS structure is improved sensitivity. In a typical front-illuminated sensor, photons from the target entering the photosensitive layer of the sensor must first pass through the metal wiring that is embedded just above the photosensitive layer. The wiring structure reflects some of the photons and reduces the efficiency of the sensor.
In the back- illuminated sensor the light is allowed to enter the photosensitive surface from the reverse side. In this case the sensor's embedded wiring structure is below the photosensitive layer. As a result, more incoming photons strike the photosensitive layer and more electrons are generated and captured in the pixel well. This ratio of photon to electron production is called quantum efficiency. The higher the quantum efficiency the more efficient the sensor is at converting photons to electrons and hence the more sensitive the sensor is to capturing an image of something dim.
Unlike previous CMOS cameras, the QHY530 supports charge-domain binning, which is the true hardware pixel binning, similar to CCD cameras.
In the past, most CMOS cameras used digital binning, which relied on algorithms for binning. The disadvantage of this binning method (using 2*2 binning as an example) is that while the signal is amplified by 4 times, it also introduces twice the amount of noise, resulting in only a doubling of the signal-to-noise ratio. In contrast, hardware binning does not amplify additional noise, resulting in a direct 4-fold improvement in the signal-to-noise ratio. Previously, only CCD chips were capable of hardware binning. The QHY530 is the first QHYCCD scientific CMOS product to offer hardware binning capability.
The "Floating ROI" feature is currently in experimental status. The QHY530 supports the floating ROI algorithm. When tracking fast-moving celestial objects such as asteroids, satellites, or space stations, the QHY530 can automatically detect the moving targets and adjust the ROI region in real-time to achieve tracking and stabilization effects.
Pro II Series Introduction
2*10Gigabit high-speed Fiber Optic interfaces
The 2*10Gigabit Fiber Optic Interface (to be used with QHYCCD fiber optic capture card) meets the high-intensity data transmission requirements of professional fields such as professional observatories. It has the following advantages over the USB 3.0 interface:
Higher data rates: Using two 10G fiber optics, it can achieve a speed of 1.6GBytes/s, while the standard USB 3.0 has a rate of 5Gbps, with an actual maximum transfer rate of 350MBytes/s.
Longer transmission distance: Fiber optic transmission can cover distances hundreds of times longer than USB 3.0. Standard USB 3.0 can only transmit up to 3 to 5 meters, and even with an active powered USB cable, it can reach up to 10 to 15 meters. In contrast, QHYCCD's standard fiber optic module can achieve a transmission distance of up to 300 meters, and when paired with long-distance transmission optical modules, it can cover distances of several tens of kilometers.
Stable transmission without electromagnetic interference: USB 3.0 transmission can be susceptible to external electromagnetic interference, static electricity, leakage, and other factors, leading to data packet corruption, image loss, or camera control issues. Optical communication is not affected by electromagnetic interference.
Supports the professional Camera Link interface (exclusive to Pro II products)

The Camera Link interface is a more suitable choice if your use case involves shorter transmission distances in industrial or laboratory areas. The Camera Link interface is specifically designed for high-speed and high-resolution cameras, offering fast data transmission speeds. It is well-suited for working under conditions where there is a large amount of image data and high bandwidth requirements.

This product supports a 6-pin GPIO interface, which can be defined for different modes. QHYCCD can customize it according to the user's requirements, and users can also reprogram the FPGA to meet more complex needs.
This product supports custom water cooling. If you have water cooling customization requirements, please contact us.
Compared to air cooling, water cooling offers the following advantages:
More efficient cooling. When using ambient temperature pure water for water cooling, the maximum cooling temperature is about 10 degrees Celsius lower than that of air cooling. QHYCCD is improving its support for ultra-low temperature liquid cooling.
No vibration. No matter how high-quality the fan is, it is inevitable to generate some image jitter. The water-cooling version does not have moving mechanical parts that cause camera vibration, thus avoiding negative effects on the image.
No turbulent hot air. For certain cameras that need to be installed in front of the optical system, such as Schmidt-Cassegrain telescopes, the hot air generated by air cooling systems may cause slight interference with the optical path. Water cooling does not produce this kind of impact.