QHY411 M/C PRO Scientific CMOS Camera
Starting Price:
$50,000.00
Price as Configured:
$50,000.00
Brand:
QHYCCD
/ SKU: QHY-411M/C-PRO
The QHY411 PRO uses the 150 Megapixel SONY IMX411 sensor, with 54*40mm image area, native 16bit ADC, back-illuminated (compare to the QHY461 PRO uses the SONY medium format IMX461 sensor,44*33mm,100mega pixels, back-illuminated,16bit ADC). The features of their sensors are quite similar but the IMX411 sensor is bigger.

SHIPPING NOTE: Shipping cost will be determined after the order is made and must be paid before the camera will ship. A shipping quote can be obtained on request.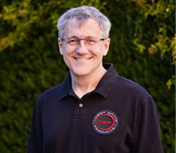 Need help deciding?
Tell us what you're looking for, and we'll point you in the right direction.
Email Us
.
Native 16 bit A/D:
The Sony sensor has native 16-bit A/D on-chip. The output is real 16-bits with 65536 levels. Compared to 12-bit and 14-bit A/D, a 16-bit A/D yields higher sample resolution and the system gain will be less than 1e-/ADU with no sample error noise and very low read noise.
BSI:
One benefit of the back-illuminated CMOS structure is improved full well capacity. This is particularly helpful for sensors with small pixels. In a typical front-illuminated sensor, photons from the target entering the photosensitive layer of the sensor must first pass through the metal wiring that is embedded just above the photosensitive layer. The wiring structure reflects some of the photons and reduces the efficiency of the sensor. In the back- illuminated sensor, the light is allowed to enter the photosensitive surface from the reverse side. In this case the sensor's embedded wiring structure is below the photosensitive layer. As a result, more incoming photons strike the photosensitive layer, and more electrons are generated and captured in the pixel well. This ratio of photon to electron production is called quantum efficiency. The higher the quantum efficiency, the more efficient the sensor is at converting photons to electrons, and hence the more sensitive the sensor is to capturing an image of something dim.
Zero Amplify Glow:
This is also a zero amplifier-glow camera.
True Raw Data
: QHY Cameras offer true raw image output and produce an image comprised of the original signal only, thereby maintaining the maximum flexibility for post-acquisition astronomical image processing programs and other scientific imaging applications.
Anti-Dew Technology:
Based on almost 20-year cooled camera design experience, QHY cooled cameras have implemented a full dew control solution. The optic window has a built-in dew heater and the chamber is protected from internal humidity condensation. An electric heating board for the chamber window can prevent the formation of dew and the sensor itself is kept dry with a silicon gel tube socket design for control of humidity within the sensor chamber.
Cooling:
In addition to dual stage thermoelectric cooling, QHY implements proprietary hardware technology to control the dark current noise.