QHY 1253 Scientific Polarized Camera
Starting Price:
$7,800.00
Price as Configured:
$7,800.00
Brand:
QHYCCD
/ SKU: QHY-1253P (11094)
QHY1253 has IMX253 Global shutter CMOS sensor with a special polarized version. Monochrome and color version are also available. Compared with QHY550P, 1253P has a bigger sensor. It has important applications in gemstone, geology and material science, biology science.
QHY1253 has build-in two stage TEC cooler. It can cool the sensor to -35C below ambient and reduce the dark current, which greatly improves the dark signal detect performance, especially for detecting the tiny difference of the polarized light. This is necessary for the astronomy, life science and optical lab.
SHIPPING NOTE: Shipping cost will be determined after the order is made and must be paid before the camera will ship. A shipping quote can be obtained on request.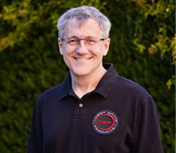 Need help deciding?
Tell us what you're looking for, and we'll point you in the right direction.
Email Us
.
With the on-pixel four direction polarize filter, a polarize sensor can capture the polarize image at only one exposure. No need change the polarize filter for three times. The polarize detector can be used in industry image to detect the scratch, transmissible object and getting the no-reflection pictures.
Since the polarizer is formed during the semiconductor process, form and formulation of polarizer, uniformity, mass productivity and durability are excellent compared to conventional polarization sensors. Furthermore, the polarization sensor is covered with an anti-reflection layer which helps to reduce reflectance and avoids poor flare and ghost characteristics.
Unlike the rolling shutter technology used in most CMOS cameras, a global shutter guarantees that the exposure time for the whole image area is uniform, beginning and ending at exactly the same time. This type of shutter is ideal for high precision applications. For high speed moving objects and atmospheric agitation, the global shutter can generate undistorted imaging and realize high picture quality.