PrimaLuceLab SESTO SENSO robotic focusing motor
Starting Price:
$299.00
Price as Configured:
$299.00
SESTO SENSO 2 - The highly accurate, advanced, vibration free, robotic focusing motor for your telescope! Connect it to the USB port of your EAGLE or Windows® computer to electronically control focus while still allowing you to manually move your focuser by hand if needed. If you don't want to focus using a computer, you can connect wirelessly from any smartphone or tablet using the integrated Virtual HandPad via the built-in Wifi network in the SESTO SENSO 2! Thanks to the Self Centering Clamp technology (SCC), SESTO SENSO 2 can be installed on most focusers without the need of external brackets. The supplied FOCUS Manager software and ASCOM driver allow easy configuration of the many advanced features of SESTO SENSO 2. Thanks to the precisely controlled motor with integrated electronics, SESTO SENSO (yes, it's Italian for "SIXTH SENSE") 2 achieves incredible precision of just 0.7 microns.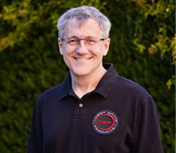 Need help deciding?
Tell us what you're looking for, and we'll point you in the right direction.
Email Us
.
Main Features:
USB-C port to connect to any standard computer or EAGLE USB port: the USB-C port is a more sturdy, reliable connection and it is also reversible, allowing for easier connections in the dark.
It works also with PLAY astrophotography software, 

much more than a standalone program. SESTO SENSO 2 can be controlled also by using third party softwares thanks to the provided ASCOM driver.

Integrated WiFi connection with Virtual HandPad: if you don't want to use a computer to control your telescope's focuser, you can use your smartphone or tablet connected to the SESTO SENSO 2 WiFi network to control it with the Virtual HandPad.
Self Centering Clamp (SCC) technology to connect to focusers without external brackets: easily connect it to most focusers (if needed, optional adapters are available for other focusers) with the bushings included in the box, improved over the previous version. 
Dimmable LED lights: LED lights on the SESTO SENSO 2 body are dimmable and can even be turned off completely. This way you can reduce light emission if you prefer during astrophotography or visual use.
Compatible with ARCO rotator: SESTO SENSO 2 now comes with ARCO port to easily connect the ARCO rotator without the need for additional data or power cables.
SESTO SENSO 2 integrates all of the control electronics into a single compact enclosure with its ports displayed on the side. In the upper area you find the dimmable status LEDs that can even be turned off for better light management at night. Below the LEDs, you will find the USB-C port to connect SESTO SENSO 2 to an EAGLE or other Windows® computer using the provided cable, the ARCO port to power and control the optional ARCO camera rotator with a single cable, the 12V power supply port that powers the motor and integrated electronics using the provided cigarette lighter socket power cable (an optional cable is also available to power it directly from the EAGLE) and the port for the optional temperature sensor that allows (by using third party software) to perform auto focus adjustment procedures with the ambient temperature variation.
SESTO SENSO 2 comes with a sturdy USB-C port to connect to the USB port on your EAGLE or any Windows® computer (cable provided), and control it via the provided PLAY software or the ASCOM driver (tested with Windows 10/11 computers). SESTO SENSO 2 uses a USB-C port providing increased reliability with its reversible plug: you can connect the USB cable in either orientation, preventing problems when connected in the dark. 
SESTO SENSO 2 now has built-in WiFi remote control capability so you can control it from any smartphone or tablet, without the need of a computer! Just connect your device to the WiFi network of the SESTO SENSO 2 and start the app - You will be able to control the focuser by using the dedicated Virtual HandPad. Thanks to convenient preset settings, you can easily record and move the focuser to specific predetermined positions - Great for visual use too! WiFi control works even if SESTO SENSO 2 is also connected to a computer so you can control it simultaneously from 2 devices.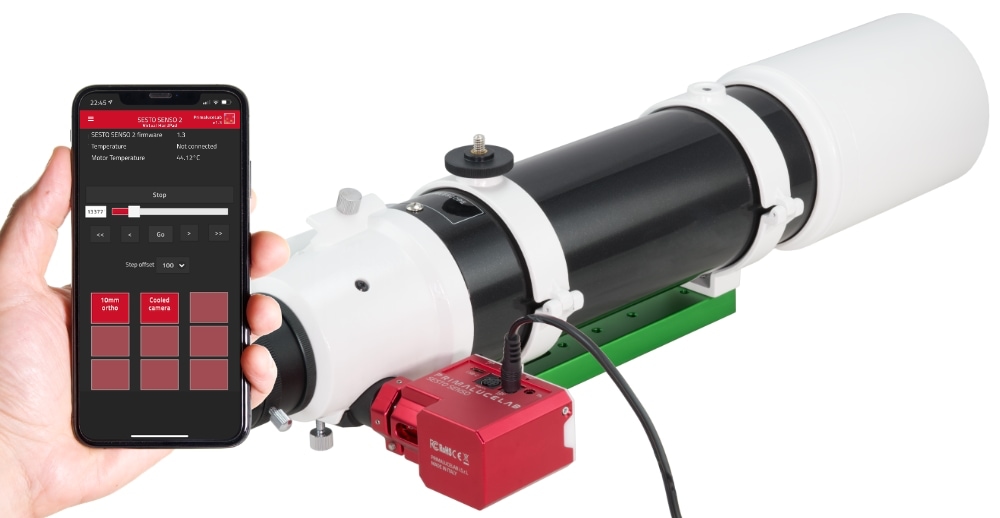 SESTO SENSO 2 doesn't require any external brackets to attach to focusers: just remove the fine and coarse knobs from your focuser and you will reveal a shaft. SESTO SENSO 2 is designed to fit to a 25mm diameter shaft, common to most focusers on the market (optional adapters available for focusers with shaft diameters of 26, 33 or 37mm - other diameters are currently not compatible). SESTO SENSO 2 uses a new shaft connection bushing, improved over the previous generation, that has been designed to accommodate different focusers more easily. Another advantage of the SCC technology is that you can always use the manual (coarse) knobs of your focuser, even if SESTO SENSO 2 is installed (if you move the focuser by hand, in order to control the focuser again with SESTO SENSO you will only need to manually bring the focuser to the minimum position and press the "Set position as 0" button to calibrate it again). SESTO SENSO is compatible with many telescopes (included bushings: red for 2,5mm diameter, black for 2,8mm diameter, blue for 2,4mm diameter, green for 3,5mm diameter, silver for 3,1mm diameter, gold for 4mm diameter), like (but not limited to these):
SkyWatcher EVOSTAR 72 ED, 80 ED, 100 ED and 120 ED

SkyWatcher ESPRIT 80 ED, 100 ED and 120 ED

SkyWatcher Newton 200mm and 250mm, f/4 and f/5

Takahashi FSQ85

Takahashi FSQ106

Telescopes with Baader SteelTrack® focuser

Telescopes with FeatherTouch 2" focuser (3" and 3,5" models require optional 33mm or 37mm adapter)

GSO Ritchey-Chretien with 2" and 3" focusers

Explore Scientific focusers (

with 26mm optional adapter)

TS-Optics TSED80F7 (with 33mm optional adapter)

TS-Optics TSApo60f6RED (with 33mm optional

adapter

)
TS-Optics TSAPO72F6 (with 33mm optional

adapter

)
TS-Optics TLAPO804 (with 33mm optional

adapter

)

TS-Optics TS71SDQ

TS-Optics TS86SDQ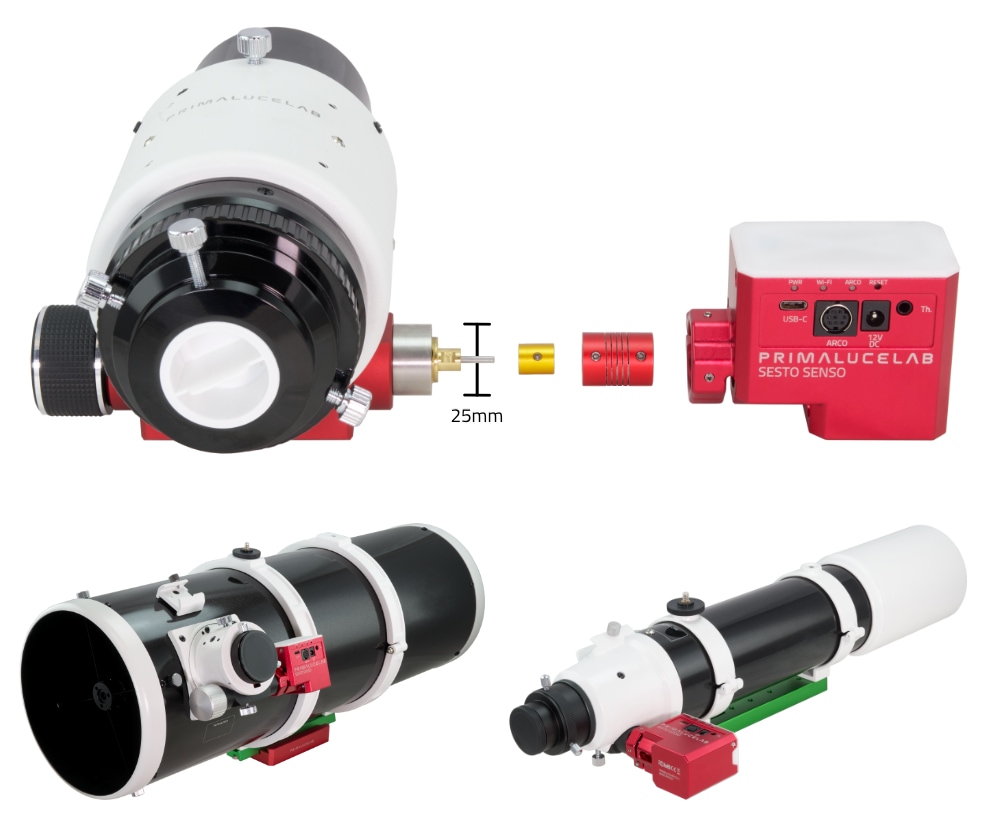 SESTO SENSO 2 can be used with many different telescopes, like Newtonians, refractors, and Schmidt-Cassegrain (and aplanatic versions) with external manual focusers. If you are searching for a motorized focuser for your SC/RC type telescope and you haven't already installed an external focuser, may we suggest our ESATTO focuser with a high load capacity, integrated motor, and the same advanced electronic control found in the SESTO SENSO 2.
SESTO SENSO 2 includes a special port allowing ARCO, camera rotator and field de-rotator, to be directly connected. With ARCO, you can remotely control the rotation angle of your camera in order to achieve perfect framing of the object you want to record. If you have an alt-az mount, you can use ARCO to de-rotate the field without the need of an equatorial wedge! SESTO SENSO 2 and ARCO are designed to work together - You will need only one short interconnect between the two!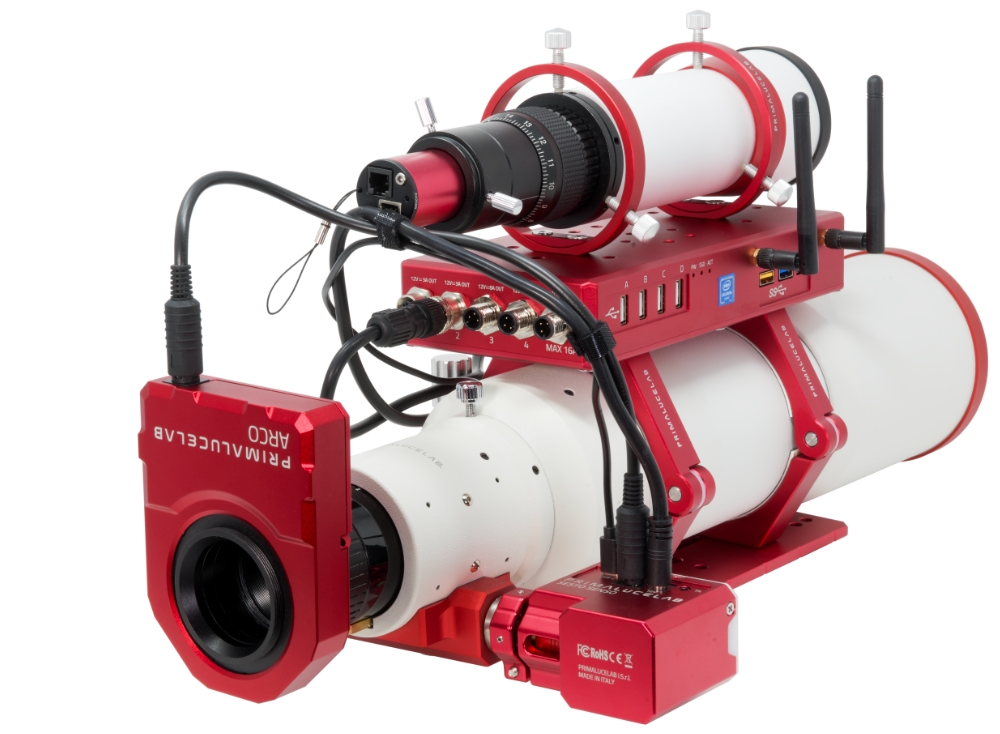 SESTO SENSO 2 encloses in a single compact package (dimensions 87.5 x 64 x 43mm) both the motor and the control electronics, all with the great design you've come to expect from PrimaLuceLab products. The housing is made up of a single block of aluminum (SESTO SENSO 2 weight is 380 grams), CNC machined, with a beautiful red anodized finish. The upper part of the SESTO SENSO 2 is made up of rigid plastic in order to allow the WiFi antenna to operate for an easier remote control.