PlaneWave Series-5 Focuser (Stackable with Series-5 Rotator)
Starting Price:
$3,450.00
Price as Configured:
$3,450.00
The Series -5 focuser is a large capacity focuser for use with ALT/AZ or equatorially-mounted systems.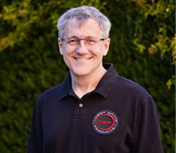 Need help deciding?
Tell us what you're looking for, and we'll point you in the right direction.
Email Us
.
While designing the new DeltaRho 350, PlaneWave also wanted to design a new focuser and rotator that would add even more flexibility to their systems. The goal was to create a faster, stronger focuser and rotator system that had a thinner profile than the IRF90. PlaneWave's Series-5 stackable focuser and rotator have achieved just that for users of the CDK700 and smaller telescopes. Both the focuser and rotator offer a clear aperture of 5" and are designed to stack for users that require derotation. for those only needing focusing capabilities, the new focuser also occupies less backfocus, which means more room for imaging train components.
The Series-5 focuser is a large capacity focuser for use with ALT/AZ, or equatorially-mounted systems.
The focuser is capable of lifting 40 lbs (18 kg) with a travel range of 16.5 mm (16500 microns).
The Series-5 focuser can be stacked with the Series-5 rotator (PW-6021001) for a complete focusing rotator solution (combined 2.78″ of occupied backfocus).
Occupies only 1.675" of backfocus.
Controlled via PWI3 software for autofocusing and optional field de-rotation (if using an ALT/AZ mounted system).
Requires the Series-5 Controller (PW-600199).
Compatible with CDK700, CDK24, CDK20, CDK17, CDK14, DeltaRho 350, and CDK12.5.