PlaneWave L-500 Direct Drive Mount
Starting Price:
$22,500.00
Price as Configured:
$22,500.00
The L-500 is designed for the CDK17/20 and can handle a payload of over 200 lbs with zero backlash, zero periodic error, and virtually silent motion and slew speeds of up to 50 degrees per second!

Complete your set up with a PlaneWave pier and wedge - see "RELATED PRODUCTS" at the bottom of the page.


NOTE: Shipping cost will be determined after the order is made and must be paid for before the mount will ship. A shipping quote can be obtained on request.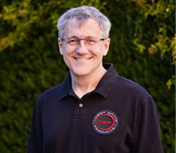 Need help deciding?
Tell us what you're looking for, and we'll point you in the right direction.
Email Us
.
About the L-Series from PlaneWave Instruments
By integrating all the technologies of PlaneWave Instrument's observatory telescopes into a lightweight stand-alone mount, it incorporates flexibility, simplicity and affordability. It is considerably more compact in its Alt/Az configuration than its equatorial equivalent, allowing a bigger telescope to fit in a smaller enclosure. There are no meridian flips to contend with, unlike conventional German Equatorial mounts, and no large protruding counterweights to create a dangerous hazard in a public observatory.
The use of Alt/Az is more convenient and no polar alignment is required. Besides, it is the way it is accomplished by the experts! The L-Series mounts can be mounted in either Alt/Az or equatorial mode with the optional wedge adapter for additional versatility.
L-500 Mount Features:
Load capacity of 200 lbs (90 kg)
Direct-drive motors on each axis for smooth, fast, and virtually silent movement of the telescope
Slew speeds up to 50 degrees per second
High resolution encoders on each axis for precise positioning
Zero backlash
Zero periodic error
PointXP mount modeling software
Enclosed electronics
Through the mount cabling