PlaneWave DeltaRho 350 Telescope
Starting Price:
$18,500.00
Price as Configured:
$18,500.00
PlaneWave's revolutionary Delta Rho 350 f/3 telescope is designed for unsurpassed wide field imaging and ease of use. Since the primary mirror is fixed in place, collimation is quickly achieved by adjusted the tip and tilt of the secondary mirror. With the Delta Rho 350, your astrophotography experience will be second to none.

NOTE: Shipping cost will be determined after the order is made and must be paid for before the telescope will ship. A shipping quote can be obtained on request.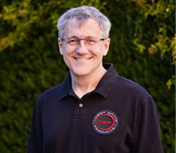 Need help deciding?
Tell us what you're looking for, and we'll point you in the right direction.
Email Us
.
From design to manufacture, Planewave's goal with the DeltaRho 350 was centered around creating a wide field telescope. The DeltaRho 350 is a Cassegrain optical design which means the imaging train is secured at the back of the telescope and does not block the light path compared to prime focus designs, which severely limit users ability to operate with filterwheels, or large cameras.
The DeltaRho 350 produces no off-axis coma and no off-axis astigmatism.  Operating at f/3 and 1050 mm focal length, the DeltaRho is a wide field telescope that is sure to revolutionize your astrophotography!
Additionally, the DeltaRho 350 provides a perfectly flat field so your astrophotographs will have stunning clarity from corner to corner of the image without field curvature degrading the photos. Offering the simplicity of single-mirror collimation, the stray light control of advanced baffles, structural performance created through finite element analysis (FEA), and decades of telescope design experience, the DeltaRho 350 is an exceptional diffraction-limited telescope. DeltaRho 350 users can experience pinpoint stars edge-to-edge and a 170 x 170 arcminute field of view when using large 16803/4040 size camera sensors. This field of view is nearly 3 times as large as Planewave's CDK14!
Corrected Cassegrain focus optical design
Aperture – 350 mm
Focal length – 1050 mm
Focal Ratio –

 

f/3
60mm Image Circle > 3 degrees
Fixed Primary Mirror and Secondary Mirror
Backfocus – 5.651" (143.535 mm) from mounting surface
Built in primary and secondary dew heaters with temperature sensors
*L-350 mount seen in product photo is sold separately