PlaneWave CDK24 Optical Tube Assembly
Starting Price:
$63,500.00
Price as Configured:
$63,500.00
NOTE: Shipping cost will be determined after the order is made and must be paid for before the telescope will ship. A shipping quote can be obtained on request.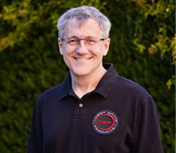 Need help deciding?
Tell us what you're looking for, and we'll point you in the right direction.
Email Us
.
The CDK24 is an incredible breakthrough in telescope technology and produces no off-axis coma and no off-axis astigmatism. Additionally, the CDK24 provides a perfectly flat field so your astrophotographs will have stunning clarity from corner to corner of the image without field curvature degrading the photos. Offering the simplicity of single-mirror collimation, the stray light control of advanced baffles, structural performance created through finite element analysis (FEA), and decades of telescope design experience, the CDK24 is an exceptional diffraction-limited telescope. CDK24 users can experience pinpoint stars edge-to-edge and a 45 x 45 arcminute field of view when using large 16803 size camera sensors. When equipment fades into the background and simply performs, the astrophotography experience becomes even more fun and rewarding!
Fused Silica Optics
Fused silica (quartz) has a coefficient of thermal expansion six times lower than Borosilicate (Pyrex) glass, which means that as it cools down, fused silica preserves its shape to a high degree of accuracy. This translates into consistent optical performance and unchanging focus as temperature changes.
Delta-T Ready
for added dew prevention, the CDK24 is internally wired with polyimide film heater pads and temperature sensor, which is ready to be controlled with the Delta-T via PlaneWave Interface 3 software.
Carbon Fiber Truss Design
Minimizes thermal expansion which causes focus shift as temperature changes during an imaging session. Carbon fiber also reaches ambient temperatures quickly and is extremely lightweight and rigid to help ensure excellent imaging data is produced.
3D Printed Baffles
PlaneWave uses digital 3D printing technology to produce lightweight baffle tubes. 3D printers add successive layers of material to construct a baffle system with precision positioned internal stray light baffles to minimize vignetting and maximize image contrast. Quality baffling makes an incredible difference in overall image quality, so we ensured an optimal design was created for our telescopes.
Dovetail expansion joint
Allows for the difference in thermal expansion between carbon fiber and aluminum. The expansion joint allows the aluminum dovetail to expand and contract without stressing the carbon fiber lower truss. This results in images that are not distorted due to expansion, or contraction of the optical tube materials.
Cooling Fans
Three fans on the backplate of the optical tube pull air through the telescope and by the primary mirror. Three fans on the side of the optical tube also blow air across the primary to ensure a boundary layer of air does not distort images. These fans help the telescope reach thermal equilibrium quickly, further reducing any distortion in images due to temperature variations. The fans are controlled by a switch on the optical tube, or can be controlled by via PWI3 software if a PlaneWave Electronic Focus Accessory (EFA Kit) is purchased.