Pegasus Astro USB Control Hub
Starting Price:
$212.70
Price as Configured:
$212.70
Pegasus Astro meets the need for a reliable USB3.1 hub in the astrophotography market with the USB Control Hub (UCH), which allows you to switch ON/OFF each USB port. The UCH is fully compliant with USB-IF's USB 3.1 Gen1 specifications and is a SuperSpeed (SS), low power, switchable USB3.1 Gen1 power hub. The UCH also supports Hi-Speed (HS), Full Speed (FS) and Low Speed (LS). The new SS hubs operate in parallel with the USB 2.0 controller, so 5 Gbps SS data transfers are not affected by slower USB 2.0 traffic.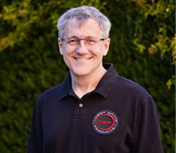 Need help deciding?
Tell us what you're looking for, and we'll point you in the right direction.
Email Us
.
Six Active USB 3.1 Ports
All 6 ports included with this Pegasus USB Control Hub provide up to 2.5 amps of current and are backwards compatible with USB 2.0 and USB 1.0 devices. Each port has a smart current limit sensor in case of a short-wire or power consumption greater than 2.5 amps. The USB controller monitors each port and generates a warning pop-up in the operating system when a current limit is reached.
Aluminum Enclosure
A blue anodized aluminum enclosure houses the USB Control Hub's electronics. This metal enclosure has been designed and tested to survive +/-5kV ESD strikes (and it looks great).
Switchable USB Ports
Standalone software from Pegasus Astro can be used to switch individual USB ports on and off (power and data). Operating your equipment no longer requires constant USB cable plugging and re-plugging. You will wonder why you didn't start using the UCH sooner!
12V DC Operation
12V DC operation was a priority Pegasus Astro's design since most astro-equipment works with 12V DC power. The UCH accepts 12-14V of operation which means you can plug unregulated 12V power from a battery.
Industrial Grade Temperature Support
Most USB hubs are designed for operation at room temperature -- this is why you experience USB disconnects and instability during a cold night.
Pegasus Astro certifies that their UCH will perform flawlessly at temperatures ranging from −40°C to +85°C. All UCH electronics have been selected to support industrial grade temperature ranges.
ASCOM Switch Support
This device fully supports ASCOM switch to enable ON/OFF toggling for each USB Port using ASCOM supported software.
Expansion Port (EXT)
A RJ12 external port allows for future device expansion.
Standalone Software
Switch USB ports ON/OFF on demand, monitor USB voltage levels, and conveniently label each USB port based on the device attached to it.
Compatibility
The Pegasus Astro USB Control Hub is fully compatible with Microsoft Windows 10, 8, 7, XP, Apple OS X 10.4+, and Linux hub drivers.