Pegasus Astro DSLR Buddy v2
Starting Price:
$101.25
Price as Configured:
$101.25
The Pegasus Astro DSLR Buddy is designed with the the astrophotographer in mind. It provides a constant power supply to DSLR cameras and will live up to its name as the perfect "buddy" to your DSLR. With this dummy battery and the built-in Dew Heater Output, nothing can keep your camera from working all night long. The DSLR Buddy v2 is perfectly suited for time-lapse astrophotography (deep sky, star trails, etc).
Bundle the DSLR Buddy with a battery coupler for your Sony, Fuji, Nikon, and Canon DLSR. All battery couplers include a cable-to-DC 2.1mm plug suitable to connect to the DSLR Buddy or Pocket Powerbox's DSLR output. See the Accessories below.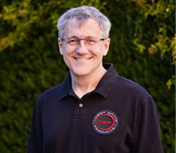 Need help deciding?
Tell us what you're looking for, and we'll point you in the right direction.
Email Us
.
Constant Power Supply to DSLR Camera

You won't have to worry about replacing the camera battery each time the power drains out. Just plug the dummy battery to your DSLR.
Connect a 5-13.8V power supply to the DSLR Buddy and power your camera with stable and constant voltage for the whole night.
Either use the DC socket or the USB Micro socket. Use your Power Bank to step up voltage for your camera.
Automatic Voltage Selection
The DSLR Buddy automatically selects the highest voltage input (DC IN vs USB Micro socket) with no interruption.
Built in Single Channel RCA Dew Heater Output
The DSLR Buddy has a built in Pulse Width Modulation duty cycle control output for Dew Heater or Flatbox that supplies more than 5A of current to your heaters. Get rid of the moisture on your lens which can ruin your night!
Dew Heater Output works only with DC 2.1mm socket 5-12V Input
Wide range of Battery Couplers
Bundle the DSLR Buddy with a battery coupler for your Sony, Fuji and Canon DSLR / Mirrorless model. Check accessories for available battery couplers.
Simple Rotary Knob Control
You can manually dim the Dew Heater output by using the knob at the side of the DSLR Buddy. A red PWM duty cycle indicator light changes its brightness when you adjust the dew knob.
Reverse Polarity Protection
The DSLR Buddy is designed to be protected from reverse voltage polarity. No worries if you accidentally reverse connect your power source.
Two-Year Warranty