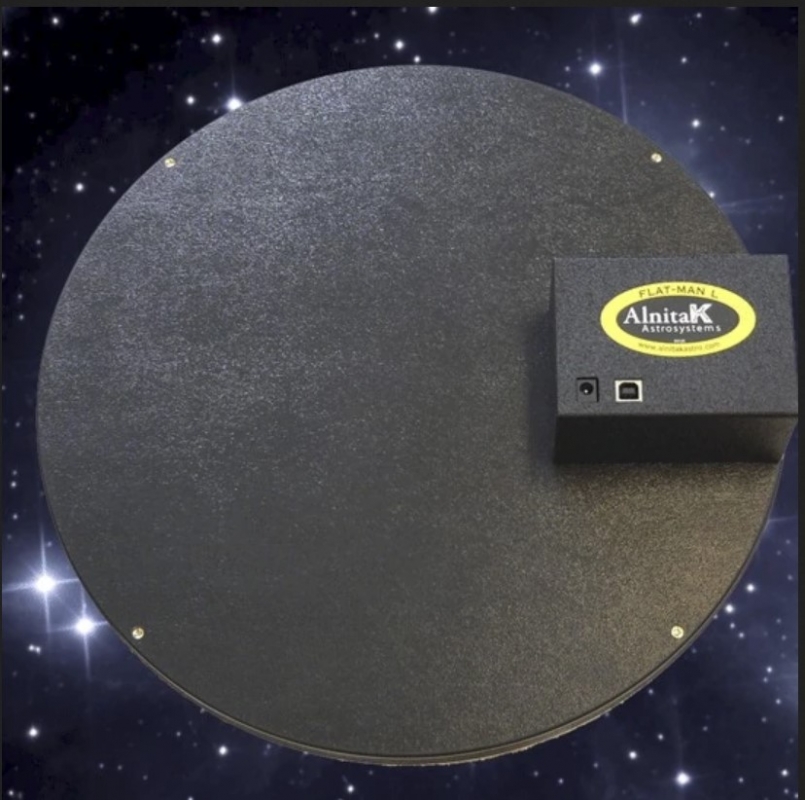 Optec Alnitak Flat Man L Large Flat Fielder
Starting Price:
$625.00
Price as Configured:
$625.00
Brand:
Optec
/ SKU: OP-19058
The Flat-Man L is an affordable means to achieve excellent flat fields for telescopes up to 12-1/2" diameter.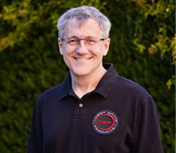 Need help deciding?
Tell us what you're looking for, and we'll point you in the right direction.
Email Us
.
The Flat-Man L uses the same electroluminescent technology as Optec's other products, and can either be manually placed on the vertical OTA or hung perpendicular (using one of the #6-32 cover screw holes) to the OTA's park position for flat field imaging.
Optec's Windows software will light and control the brightness of the Flat-Man L. Comes with USB cable and power supply. The intensity of the light can be adjusted to one of 255 levels.

The #19091 - Flat-Man L Mounting Bracket allows you to easily mount the lamp to any tripod with 1/4"-20 head or the bracket can be drilled for mounting on an observatory wall at your telescope's park position.
Lamp Diffuser Diameter:    14" (355mm)
Lamp Illumination Diameter:    13"  (330mm)
Maximum Recommended OTA:    12-1/2" (315mm)
Control Box Dimensions:    2.25" x 3.2" x 4.2" (57 x 80 x 106mm)
Weight: 3.5 lbs.  (1.6 kg)
Power requirements: 12VDC for illumination, 5VDC for control (USB provided)
Minimum OTA/dewshield OD: None
Maximum OTA/dewshield OD: 14"
Mounting Holes:  Eight #6-32 threaded holes available,
Alnitak Software Compatibility:  Windows 7 and 10.
Command Line Program:  AACmd.exe
The #19058 Flat-Man L package includes the 13" lamp with attached controller, 12VDC power supply with wall cord, USB cable, and software.  Fully illuminated lamp is 13" (330mm) in diameter.