ADM V Series Side-By-Side System with MiniMAX Guider
Starting Price:
$539.00
Price as Configured:
$539.00
V Series side-by-side mounting system with one V Series saddle and one Mini-MAX aiming device connected to an 11" connecting bar. The saddle incorporate a split clamp design that grips the dovetail bar along the entire surface of the saddle and will not dent or scratch the dovetail bar. The saddle has two large locking hand knobs for tool free operation, spring loaded jaws, anodized aluminum and stainless steel construction. The Mini-MAX aiming device bolts directly to the SBS connecting bar. The Mini-MAX allows both altitude and azimuth adjustments. Requires a 7" vixen dovetail bar for mounting guidescopes. Saddle- 6" Long, 2.5" Wide, .75" thick, Wt. 16 oz. VDUP11- 11" Long, 1.72" Wide, .625" Thick, Wt. 9 oz. MiniMAX Long, Wide, Tall, Wt oz.
Includes:
-1x VDUP11
-1x VDPA-TPD
-1x MiniMAX Guider
-4x 1/4x20 SHCS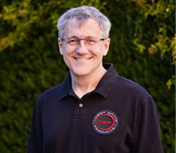 Need help deciding?
Tell us what you're looking for, and we'll point you in the right direction.
Email Us
.