ADM V Series Counterweight with Side Mount Option and 3″ Threaded Rod.
Starting Price:
$74.00
Price as Configured:
$74.00
ADM V Series dovetail counterweights are designed for proper balancing of the telescope OTA. Each counterweight system comes with a 1/2x13tpi threaded post. The counterweight simply attaches to the counterweight mount which in turn slides onto the ADM V Series Dovetail Bar (sold separately). The counterweights can be used for balancing fork mounted OTAs or adding additional weight to an exposed dovetail bar for easier balancing of accessories.
This counterweight fits V Series dovetail bars. Its split clamp design grips the dovetail bar along the entire surface of the saddle and will not dent or scratch the dovetail bar. The dovetail clamp has a large "T" handle locking knob for tool-free operation, spring-loaded jaws, anodized aluminum and stainless steel construction.
VPA- 1.75″ Long, 2.5″ Wide, .75″ Thick, Wt. 3 oz., Counterweight- 4″ Rounds, 1″ thick
Includes:
- One VPA
- One 3" long 1/2x13 tpi threaded rod
- One 3.5-pound counterweight
- Mounting hardware
VPA:
1.75″ Long
2.5″ Wide
0.75″ Thick
Weight 3 oz
Counterweight:
4″ Diameter
1″ thick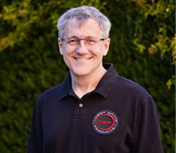 Need help deciding?
Tell us what you're looking for, and we'll point you in the right direction.
Email Us
.