QHY695A "A Series" CCD Camera with Integrated 7-Position Filter Wheel
Starting Price:
$3,189.00
Price as Configured:
$3,189.00
Brand:
QHYCCD
/ SKU: QHY695A (100060)
The QHY695A uses the Sony ICX695 ExView II CCD, a 1-inch, 6 megapixels sensor with a peak QE close to 80%. The QHY695A has very low read noise, typically around 4e-. The two-stage TEC, reducing the sensor temperature to -40C below ambient, and the extremely low thermal noise of this CCD, combine to give this camera its legendary clean images.
The QHY695A has a built-in motor driven filter wheel for automatic sequencing of color or narrowband imaging. It supports both an 8-position, 1.25-inch filter carousel and a 7-position, 36mm filter carousel making it possible to install an entire deep sky filter set LRGBHaOIIISII at the same time.
"A" Series stands for "ALL-IN-ONE". The camera includes a built-in motor driven filter wheel and natively supports the QHYOAG while consuming a minimum of back focus, precious for some optical systems.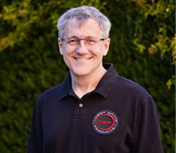 Need help deciding?
Tell us what you're looking for, and we'll point you in the right direction.
Email Us
.
In addition to the filter wheel and OAG, the "A" series camera also offers an internal USB2.0 hub providing two USB host ports and a USB to dual RS232 converter. A guiding camera, mount and electric focuser can be connected directly to this camera instead of the computer to reduce cable clutter and the chance of signal loss due to the long cables. A single USB cable controls all of the peripherals.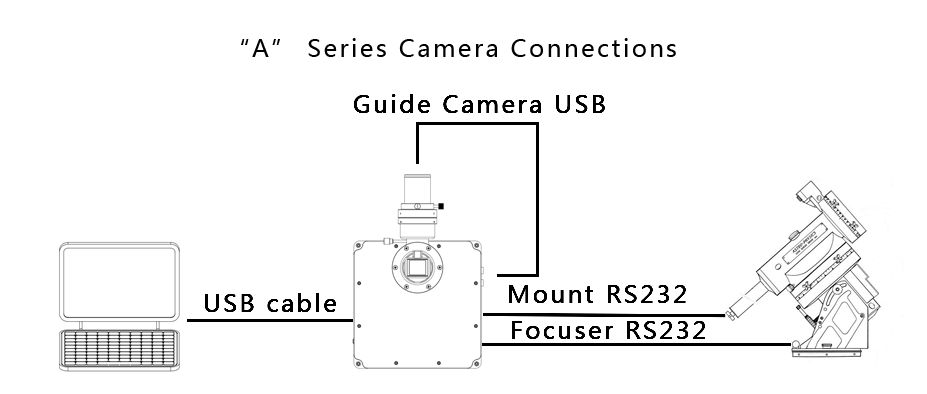 The camera uses a single 12V IN power port. The power socket is threaded for a solid connection that will not accidentally disconnect. There is another socket connected in parallel with the input that can be used to supply 12V OUT to other devices.
Each "A" series camera has a mechanical shutter that has a butterfly shape for automatically capturing dark frames. The shutter is directly driven by a motor with no other moving parts. The working life is almost unlimited. The shutter has two sides that block light and open spaces in between. The fan shape of the blades creates even-illumination when opening, and even-darkness when closing for dark frames. This feature is of great benefit when taking flat frames or making photometric observations.