QHY600M-PRO Professional Monochrome Camera
Starting Price:
$7,999.00
Price as Configured:
$7,999.00
Brand:
QHYCCD
/ SKU: QHY-600PRO-M
The QHY600PRO uses the latest SONY back-illuminated sensor, the IMX455, a full-frame (35mm format) sensor with 3.76um pixels and native 16-bit A/D. This sensor is available in monochrome and color versions. QHY600 is specially designed for scientific and high-end industrial applications, including the 2*10Gbps fiber interface, USB3.0 interface, 2Gbytes DDR3 memory, 6PIN GPIO / Trig / GPS connector. Support 4.0FPS 16bit full-frame readout and 10FPS 14bit full-frame readout. This is the Pro Monochrome version of the QHY600.
Please Note : If you would like enable the 2x10 Gigabit fiber port function on the QHY600 Professional camera, please select the option to add the PCIE Grabber Card to your purchase.
SHIPPING NOTE: Shipping cost will be determined after the order is made and must be paid before the camera will ship. A shipping quote can be obtained on request.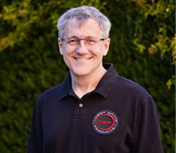 Need help deciding?
Tell us what you're looking for, and we'll point you in the right direction.
Email Us
.
Model

QHY600PRO

CMOS Sensor
IMX455
Mono/Color
Both Available. Monochrom version uses the -K industry level sensor. Color version uses the -C consumer level sensor
FSI/BSI
BSI
Pixel Size
3.76um x 3.76um
Effective Pixel Area
9576*6388

(9600*6422 with overscan and optically black area)

Effective Pixels
61.17 Megapixels

(effective area.

Sensor Size
Full Frame 36mm x 24mm
A/D Sample Depth

16-bit (0-65535 levels) at 1X1 binning

18-bit at 2X2, 19-bit at 3X3, 20-bit at 4X4 software binning

*QHY600 uses the software digital binning for 2*2binning. With digital sum, 2*2binning will be four 16-bit summed then it is 18-bit.

Full Well Capacity (1×1, 2×2, 3×3)
Standard Mode

>51ke- / >204ke- / >408ke-

Super Full Well Mode

>80ke- / >320ke- / >720ke-

Full Frame Rate

USB3.0 Port Image Transfer Speed

Full Frame Size: 4.0FPS (8-bit output)

Full Frame Size: 2.5FPS (16-bit output)

7.2FPS at 9600×3194, 22.5FPS at 9600×1080, 28FPS at 9600×768, 47FPS at 9600×480, 160FPS at 9600×100,

Fiber Port Image Transfer Speed

Full Frame Size: 4FPS (16-bit mode), 10FPS (14-bit mode)

Readout Noise
1.0e- to 3.7e- (Standard Mode)
Dark Current
0.0022e-/p/s @ -20C 0.0046e-/p/s @ -10C
Exposure Time Range
40us – 3600sec
Unity Gain*
25 (Extended Full Well Mode) *

*With the improvement of the CMOS technology, the 16bit CMOS camera has been released, like QHY600/268/411/461. For these cameras, even in lowest gain it has beyond the requirement of unit gain (less than 1e/ADU due to sufficient samples) So you can directly set gain0 as start. Please note QHY600/268C/411/461 has extend full well mode. In this mode you still need to find out the unit gain position.

Amp Control
Zero Amplifer Glow
Firmware/FPGA remote Upgrade
Supported. Via Camera USB Port
Shutter Type
Electric Rolling Shutter
Computer Interface
USB3.0
Built-in Image Buffer
2GBytes(16Gbit)DDR3 memory
Hardware Frame Sequence Number
Supported
Cooling System

Dual Stage TEC cooler:

– Long exposures (> 1 second) typically -35C below ambient

– Short exposure (< 1second) high FPS, typically -30C below ambient

(Test temperature +20°)

Water Cooling Version:

-45C below ambient with normal temperature water in long exposures

up to -60C below ambient with cold liquid

Sensor Chamber Humidity Sensor
Yes. Support both humidity and pressure readout
Optic Window Type
AR+AR High Quality Multi-Layer Anti-Reflection Coating
Anti-Dew Heater
Yes
Telescope Interface
M54/0.75
Back Focal Length
17.5mm (±0.2)
Weight
PH Version: 850g*
Power
40W/100%
20W/50%


13.8W/0%
QHY600 Series have Pro versions and customization for professional astrophotography or scientific uses. They are:
QHY600Pro (Professional Version, mainly for scientific projects);
QHY600-SBFL (Short Back Focal Length Customization, for astrographers and scientific projects both, support PH and Pro Versions)
QHY600-LQ (Liquid Cooling Customization, maily for scientific projects, support PH and Pro Versions)
Please check QHY600 PH specification list also for general information.
Model

QHY600PH

QHY600Pro

QHY600SBFL

Short Back Focal Length Version

QHY600LQ

Liquid Cooling Version

Frame Rate

USB3.0

Full Frame Size: 4.0FPS (8-bit output)

Full Frame Size: 2.5FPS (16-bit output)

7.2FPS at 9600×3194, 22.5FPS at 9600×1080, 28FPS at 9600×768, 47FPS at 9600×480, 160FPS at 9600×100

USB3.0 & 2*10Gigabit

Computer Interface

USB3.0
2*10Gigabit

Full Frame Size:

4.0FPS (16-bit output)

GPIO

N/A
6PIN, high speed with flexible FPGA conntrol.

Can be used as trigger in/out, multiple camera sync capture control, high precision GPS time measurement etc.

Cooling