QHY600 Photographic Camera Combo with Filter Wheel, LRGB Filter Set, and H-Alpha Filter
Starting Price:
$0.00
Price as Configured:
$0.00
Brand:
QHYCCD
/ SKU: QHY-600M-PH-CFW3L-LRGB-Ha
This specific package is for the LRGB Color combo with QHY600 camera, QHYCFW3L filter wheel, 50 mm LRGB filters, and H-Alpha narrowband filter.
QHYCCD is offering their QHY600 series Photographic Monochrome Imaging Cameras in affordable combo packages. All four bundles come with a QHY600 camera and QHYCFW3L 7x50 mm large color filter wheel. The Filter Wheel combo package contains only the camera and filter wheel. Other combos include the LRGB Color combo which adds a 50 mm LRGB filter set, the LRGB Color Plus combo which contains everything in the LRGB Color combo plus a 3.5 nm H-Alpha narrowband filter, and the Pro Color Plus combo which comes with everything in the LRGB Color Plus combo plus 3.5 nm OIII and SII narrowband filters.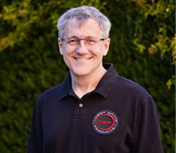 Need help deciding?
Tell us what you're looking for, and we'll point you in the right direction.
Email Us
.
The QHY CFW3L has an ultra-thin stepper motor drive and fully automatic filter switching. The design of the QHYCFW3L filter wheel, itself measuring 21.5 mm in thickness, accepts either 10 mm thick mounted filters, or unmounted filters of differing thicknesses on the same filter disc for filter positioning that is both faster and more precise.
This 3rd generation QHY Filter Wheel uses a friction drive for zero backlash performance and it receives power via USB and contains a built-in USB/Serial port switch for quickly and easily changing between the two communication modes.
This filter wheel's main body is cut from a single precision CNC machined piece of aluminum. It is easy and comfortable to handle.

In addition to the camera and filter wheel, this package also contains a set of 50 mm round LRGB (Luminance, Red, Green, Blue) filters. With these filters, distinct wavelengths of light are measured and captured to aid in astrophotography applications. Used most frequently with monochrome cameras, these filters are suitable for both planetary and deep-sky imaging. The clear (or luminance) filter provides the sharp and detailed monochrome foundation comprising of the entire visible spectrum from 400 to 700 nm. Red, green, and blue color information is then added via separate exposures and the individual images are processed and merged into a single image.

H-Alpha filters like this extremely narrow 3.5 nm bandwidth filter emphasize fine detail in emission nebula and the remains of supernovae by only allowing red light emitted by ionized hydrogen to be transmitted. The longer exposure time necessitated by such a small bandwidth is mitigated by the enhanced contrast and detail they provide.
H-Alpha filters are for night sky imaging only and are absolutely never to be used for observing or imaging the Sun.