QHY5III462C Planetary Color and NIR CMOS Imaging Camera (Deluxe Version)
Starting Price:
$299.00
Price as Configured:
$299.00
Brand:
QHYCCD
/ SKU: QHY-5III462C-EXP
With this QHY5III462C camera and the expansion kit from QHY, you get a 1.25" 10nm methane filter - 890nm, a wide angle AllSky lens, and a CS mount adapter in addition to all of the standard kit accessories that come with the QHY5III462C. For only $50 more than the standard version, this deluxe version is a super bargain!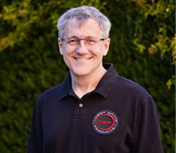 Need help deciding?
Tell us what you're looking for, and we'll point you in the right direction.
Email Us
.
The IMX462 sensor is back-illuminated and incorporates new technology that gives it some significant advantage over other planetary cameras: First, the IMX462 sensor has sHCG (Super High Conversion Gain) for very low read noise at high gain. This is ideal for stacking hundreds or thousands of short planetary images. Second, it is exceptionally sensitive in the NIR.
In this latest generation of sensors, the photodiode portion of the pixel well is physically deeper than in previous Sony BSI sensors, allowing photons of longer wavelength to penetrate deeper into the substrate. This dramatically increases the sensor's sensitivity to red and near infrared (NIR) light. The RGB filters over the pixels become transparent at NIR wavelengths, so the sensor displays almost equal peak sensitivity to NIR light as it does to light in the visible spectrum.
The peak QE in the NIR around 800nm is as high as the peak QE in the visible wavelengths. For planetary imagers using a methane filter that passes light around 880nm this is welcome news.
QHY5III462C has two versions:
cam+ 1.25inch UV/IR Cut Filter + 1.25inch IR850 Filter
IR890nm CH4 Filter (for Jupiter/Saturn imaging)+2.5mm f/1.2 CS Lens (for allsky imaging)+CS lens Adapter