PrimaLuceLab EAGLE4 PRO, Advanced Control Unit for Telescopes and Astrophotography
Starting Price:
$2,195.00
Price as Configured:
$2,195.00
EAGLE4 is the most advanced all-in-one computer for telescopes and astrophotography. Discover the next level of remote control and power, now with GPS, EYE sky quality sensor and DARK mode.
Inside the unique PLUS aluminum housing, the EAGLE4 includes a powerful Windows 10 Enterprise computer with fast SSD storage, eight USB ports, an advanced power distribution system for all of your imaging accessories with seven power out ports, a special WiFi system to wirelessly control your telescope, GPS sensor with high gain antenna to automatically detect your position and time, EYE sensor to monitor sky quality in the area your telescope is pointed, DARK mode to disable all of the LEDs on the EAGLE and much more!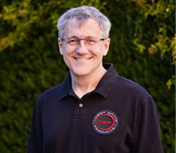 Need help deciding?
Tell us what you're looking for, and we'll point you in the right direction.
Email Us
.
The EAGLE4 PRO brings the power of a desktop class computer in the compact form factor of the EAGLE. This means your EAGLE4 PRO will not only have enough space to save all your software and data, but it is also powerful and responsive enough to run the most demanding astrophotography applications. The EAGLE4 PRO is also a great computer for planetary imaging, with the latest generation USB 3.0 cameras that require higher levels of processing power, in order to save high resolution videos at high frame rates, and the storage space required.
Intel's 8th generation i5 processor with only 15W of TDP and 6MB of cache provides desktop class performance with low power consumption. EAGLE4 PRO offers three USB 3.1 type A ports with transfer data up to 10 Gbps; one USB type C / Thunderbolt 3 port with data transfer rates up to 40 Gbps, as well as five USB 2.0 ports, two HDMI 2.0a ports, a Gigabit LAN port and Wireless 802.11ac.

EAGLE4 PRO also adds an incredibly fast and powerful Thunderbolt 3 port with USB-C type connector allowing connections up to 40 Gbps with more connectivity options. Compared to a standard USB port, USB-C/Thunderbolt it adds many additional features:
- Speed: while USB 3.0 is up to 5 Gbps, theThunderbolt 3 port offers connectivity speeds up to 40 Gbps
- Power: the Thunderbolt 3 port is capable of providing up to 15 W
- Connectivity: you can connect many devices like external drives, displays, multi port docking stations, audio devices, etc. It allows you to connect as many as 6 devices, daisy chained, through a single compact port. Since it has a USB-C type connector, the cable is reversible so there is no wrong way to connect it. If you have a standard USB-C device, you can connect it to the Thunderbolt 3 port (in this case the maximum speed will be 10 Gbps).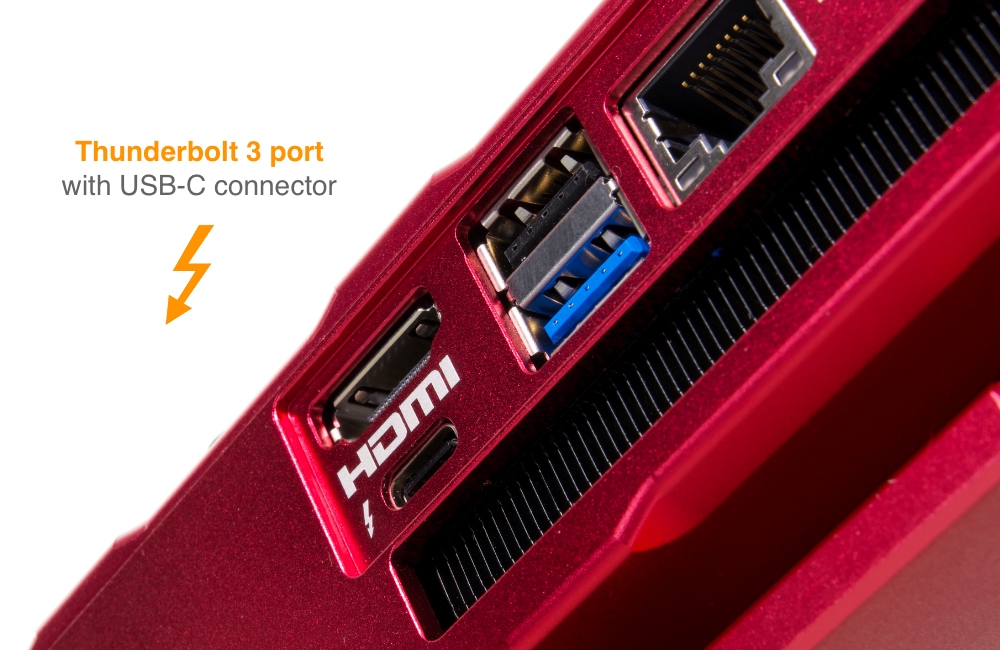 EAGLE4 not only offers exclusive features for advanced astrophotography, but also all the power of a real computer (superior to a Mini PC) to allow you to use any astrophotography software. In order to test its performance, we used the PCMark benchmark and compared EAGLE4/ EAGLE4 S / EAGLE4 PRO with one of the many inexpensive Mini PCs on the market (where we installed the same EAGLE4 operating system for a precise results comparison). As you can see in the picture below, EAGLE4 offers 32% more performance than a common Mini PC with Intel Celeron N3160 processor, 4GB of RAM and SSD disk; EAGLE4 S still raises the gap by bringing this difference to 109%; EAGLE4 PRO boosts everything to a wonderful +153%!