PlaneWave CDK20 Optical Tube Assembly (f/7.77)
Starting Price:
$34,000.00
Price as Configured:
$34,000.00
The
PlaneWave Instruments CDK20
is a 20-inch (0.51 m) f/7.77 Corrected Dall-Kirkham Astrograph telescope. The CDK20 has a dual carbon-fiber truss design, with 3 cooling fans ejecting air from the back of the telescope. The CDK20 covers a 52 mm field of view without any field curvature, off-axis coma, or astigmatism. The instrument weight is 140 lbs (64 kg) and comes standard with a back plate retaining ring ready to accept the focuser of your choice.
NOTE: Shipping cost will be determined after the order is made and must be paid for before the mount will ship. A shipping quote can be obtained on request.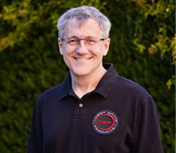 Need help deciding?
Tell us what you're looking for, and we'll point you in the right direction.
Email Us
.
The CDK (Corrected Dall-Kirkham) Optical Design is an innovative solution for unsurpassed astroimaging quality at an affordable price. The CDK telescope design provides excellent imaging with large format CCD cameras while remaining superb for visual use. The CDK design far exceeds the off-axis performance of most commercial telescope designs including the Ritchey-Chrétien design.
This no-compromise design is unique in making the optical alignment forgiving and collimation very easy. This guarantees the user the best possible performance from the telescope. The end result at the image plane of the CDK design is no off-axis coma, no off-axis astigmatism, perfectly flat field (no off-axis defocus). The CDK design will give you pinpoint stars from the center to the corner of the field of view.
Features:
Carbon Fiber Truss Design
Minimizes thermal expansion which causes focus shift with changes in temperature
 
Dovetail Expansion Joint
Allows for the difference in thermal expansion between carbon fiber and aluminum. The expansion joint allows the aluminum dovetail expand and contract without stressing the carbon fiber lower truss.
 
Cooling Fans
Three cooling fans blow air inside the back of the telescope. Internal diverting fins circulate air flow behind the mirror for even cooling to help the telescope reach thermal equilibrium quickly. The fans are controlled with PWI PC software with the optional Electronic Focus Accessory (EFA Kit).