PlaneWave CDK20 Optical Tube Assembly (f/6.8)
Starting Price:
$34,000.00
Price as Configured:
$34,000.00
The
PlaneWave Instruments CDK20
is a 20-inch (0.51 m) f/6.8 Corrected Dall-Kirkham Astrograph telescope. The CDK20 has a dual carbon-fiber truss design, with 3 cooling fans ejecting air from the back of the telescope. The CDK20 covers a 52 mm field of view without any field curvature, off-axis coma, or astigmatism. The instrument weight is 140 lbs (64 kg) and comes standard with a back plate retaining ring ready to accept the focuser of your choice.
NOTE: Shipping cost will be determined after the order is made and must be paid for before the telescope will ship. A shipping quote can be obtained on request.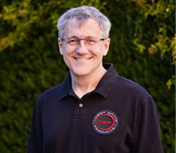 Need help deciding?
Tell us what you're looking for, and we'll point you in the right direction.
Email Us
.
OPTICAL SYSTEM
| | |
| --- | --- |
| Aperture | 20 inch (508 mm) |
| Focal Length | 3454 mm (135.98 inch) |
| Focal ratio | F/6.8 |
| Central Obstruction | 39% of the Primary Mirror Diameter |
| Back Focus from Racked in Focuser | 5.8 inch (147 mm) |
| Weight | 140 lbs (63.5 kg) |
| OTA Length | 47 inch (1,194 mm) |
| Upper Cage | Carbon Fiber Truss |
| Lower Cage | Carbon Fiber Truss with Carbon Fiber Light Shroud |
PRIMARY MIRROR
| | |
| --- | --- |
| Diameter | 20.5 inch (521 mm) |
| Aperture | 20 inch (508 mm) |
| Focal ratio | f/3 |
| Mounting | Laser Collimated and Permanently Fixed |
| Material | Precision Annealed Pyrex |
| Shape | Prolate Ellipsoid |
| Coating | Enhanced Aluminum - 96% |
SECONDARY MIRROR
| | |
| --- | --- |
| Diameter | 7.5 inch (191mm) |
| Material | Precision Annealed Borosilicate |
| Shape | Spherical |
| Coating | Enhanced Aluminum - 96% |
LENS GROUP
| | |
| --- | --- |
| Diameter | 90 mm (3.54 inch) |
| Number of lenses | 2 |
| Coating | Broadband AR Coatings (less than .5% reflected from 400 to 700nm) |
---
SHIPPING
| | |
| --- | --- |
| Crated Shipping Weight | 291 lbs   (132.0 kg) |
| Crate Width | 32 inch   (813 mm) |
| Crate Height | 36 inch   (914 mm) |
| Crate Length | 59 inch   (1,499 mm) |
INCLUDED ACCESSORIES  
| | |
| --- | --- |
| Ronchi Spacer (200354) | This spacer sits in place of a focuser and is used for setting the primary to secondary spacing. It has an 1 .25"  inner diameter and may be used with 1.25" oculars for collimation. |
| Ronchi Ocular | This ocular is a Ronchi screen used for setting the primary to secondary spacing. |
| Primary Mirror Cover |  The Primary Mirror Cover protects the primary mirror. |
| Printed Instructions |  For Collimation and Spacing |
| 12VDC Power Supply (18778) |  Provides power for the fans (Not included for European Orders) |
| Wrench Set (5812A35 ) |  English Hex Wrenches (European Orders Only) |