PlaneWave CDK17 Optical Tube Assembly
Starting Price:
$22,500.00
Price as Configured:
$22,500.00
The PlaneWave Instruments CDK17 is a 17-inch (0.43 m) f/6.8 Corrected Dall-Kirkham Astrograph telescope. The CDK17 has a dual carbon-fiber truss design, with 3 cooling fans ejecting air from the back of the telescope, and 4 fans blowing across the boundary layer of the mirror's surface. The CDK17 covers a 70 mm field of view without any field curvature, off-axis coma, or astigmatism. The instrument weight is 94 lbs (43 kg) and comes standard with a back plate retaining ring ready to accept the focuser of your choice.
NOTE: Shipping cost will be determined after the order is made and must be paid for before the telescope will ship. A shipping quote can be obtained on request.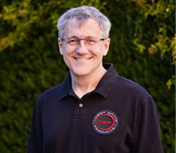 Need help deciding?
Tell us what you're looking for, and we'll point you in the right direction.
Email Us
.
OPTICAL SYSTEM
| | |
| --- | --- |
| Optical Design | Corrected Dall-Kirkham |
| Aperture | 17 inch (432 mm) |
| Focal Length | 2939 mm (115.71 inch) |
| Focal ratio | F/6.8 |
| Central Obstruction | 23.7% by surface area; 48.6% of the Primary Mirror Diameter |
| Back Focus from Mounting Surface | 10.24 inch (260 mm) |
| Back Focus from Racked in Focuser | 7.24 inch (184 mm) |
| Weight | 106 lbs (48 kg) |
| OTA Length | 42 inch (1067 mm) |
| Optical Performance | 6.5 micron rms at 21mm and 9.6 micron at 26mm off-axis |
| Upper Cage | Carbon Fiber Truss |
| Lower Cage | Carbon Fiber Truss with Carbon Fiber Light Shroud |
| Optimal Field of View | 70mm Image Circle |
PRIMARY MIRROR
| | |
| --- | --- |
| Diameter | 17.5 inch (445 mm) |
| Aperture | 17 inch (432 mm) |
| Focal ratio | f/3.24 |
| Mounting | Laser Collimated and Permanently Fixed |
| Material | Precision Annealed Pyrex |
| Shape | Prolate Ellipsoid |
| Coating | Enhanced Aluminum - 96% |
SECONDARY MIRROR
| | |
| --- | --- |
| Diameter | 190 mm (7.48 inch) |
| Material | Precision Annealed Pyrex |
| Shape | Spherical |
| Coating | Enhanced Aluminum - 96% |
LENS GROUP
| | |
| --- | --- |
| Diameter | 105 mm (4.13 inch) |
| Number of lenses | 2 |
| Coating | Broadband AR Coatings (less than .5% reflected from 400 to 700nm) |
---
STANDARD FEATURES
| | |
| --- | --- |
| Carbon Fiber Truss Design | Minimizes thermal expansion which causes focus shift with changes in temperature |
| Dovetail Expansion Joint | Allows for the difference in thermal expansion between carbon fiber and aluminum. The expansion joint allows the aluminum dovetail expand and contract without stressing the carbon fiber lower truss |
| Cooling Fans | Three cooling fans ejecting air from the back of the telescope and four fans blowing across the boundary layer of the mirror surface. This helps the telescope to reach thermal equilibrium quickly. The fans are controlled by a computer if the optional Electronic Focus Accessory (EFA Kit) is purchased. |
SHIPPING
| | |
| --- | --- |
| Crated Shipping Weight | 225 lbs   (102.1 kg) |
| Crate Width | 30 inch   (762 mm) |
| Crate Height | 37 inch   (940 mm) |
| Crate Length | 58 inch   (1,473 mm) |
INCLUDED ACCESSORIES
| | |
| --- | --- |
| Ronchi Spacer (600341 & 600343) | This spacer sits in place of a focuser and is used for setting the primary to secondary spacing. It has an 1-1/4 inner diameter and may be used with 1-1/4 oculars for collimation |
| Ronchi Ocular | This ocular is a Ronchi screen used for setting the primary to secondary spacing |
| Primary Mirror Cover | The Primary Mirror Cover protects the primary mirror |
| Planewave Thumb Drive | Containing all documentation and software for collimation and spacing |
| 12VDC Power Supply | Provides power for the fans (Not included for European Orders) |
| Wrench Set (5812A35) | English Hex Wrenches (European Orders Only) |