Pegasus Astro Ultimate Powerbox v.2 (UPBv.2)
Starting Price:
$620.14
Price as Configured:
$620.14
The Ultimate Powerbox v2 (UPBv2 for short) is the successor of Pegasus Astro's Ultimate Powerbox, bringing in many new features. A USB3.1 Hub was added so you can switch ON/OFF each USB port...more power outputs... more dew heaters... a new stepper controller that can drive any stepper motor in the marketplace... expansion ports for future devices that will communicate with the UPBv2 Controller...a new enclosure.
No more carrying multiple power packs; stop the mess of power and data cables. Pegasus Astro's Ultimate Powerbox v2 is a sophisticated power control unit--the "Ultimate" solution.

No cables disturb the movements of the mount and the instrument. Only the main power cord and one USB data cord is attached to the Ultimate Powerbox--all the other cables branch off from that.
If you own a remote observatory or do advanced imaging, the Ultimate Powerbox is a must-have device.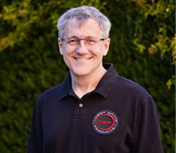 Need help deciding?
Tell us what you're looking for, and we'll point you in the right direction.
Email Us
.
Ultimate Powerbox v2 quick glance:


4 x 12V Smart Outputs,


3 x PWM duty cycle channels for Dew Heaters / Flatpanel / Fans


USB3.1 SuperSpeed, 5 Gbit/s Industrial Grade Powered Hub
Includes

4 x USB3.1

and

2 x USB2

available ports (6 USB ports in total)


Stepper Motor Controller (Can drive nearly any stepper motor in the astro -market Unipolar or Bipolar)


Variable / Software Configured 3-12V / Regulated Output of 3Amps


12V / Always ON Output for your mini PC


Environmental & Power readings


In a compact size with plenty of features!
A large, sturdy DC input socket ensures that the power cable will always be securely engaged. This socket has been chosen to provide all necessary power without voltage drops.

20A Total Power
The controller is designed to support 20 amps of total input current.
Please note that the Ultimate Powerbox v2 is not a powerbank. It requires an external power source (battery or PSU) for power.

Four 12V DC Power Outlets
Four powerful Smart Mosfet transistors provide "electric juice" to your equipment. Sophisticated short circuit and overload per port protections cut the power and report the incident into the software. Every Mosfet is capable of up to 7 Amps..
Built-In Power Sensors
A precise voltmeter and an ampmeter (can measure up to 30A) measure and display your power input in real time. If the input is more than 14.5V the power is instantly cut off to protect your equipment.
Individual Current Meter per 12V Port and Dew Heaters
Every 12V output and Dew Heater Channel hasan independent internal digital current meter. You can view each port's power consumption in the software.

Standalone Software
The Ultimate Powerbox's modern standalone software controls all features. Receive metrics, view and zoom into graphs, name your outputs, tune every setting of your Ultimate Powerbox v2 quickly and easily.
Industrial 6 Port Powered USB 3.1 SuperSpeed Hub
An industrial grade USB3.1 Hub controller ensures that this USB hub will work flawlessly from temperatures of -40°C to +80°C.
Each USB port can be switched ON/OFF individually by the software. A device was stuck and you had to replug the socket in the middle of a cold night? No problem! Just locate the port, click the ON /OFF switch in our software and you recycle the USB port. Simple as that!
At the back of the UPBv2 there are:
4 x USB 3.1 Super Speed ports
2 x USB 2 High Speed ports
Each USB port provides up to 2.5Amps. All USB ports include an electronic short circuit and overload electronic protection.

Embedded Stepper Motor Controller
A stepper motor controller will precisely move your focuser. The controller drives a Pegasus Motor or any other stepper motor in the market (Unipolar or Bipolar) e.g. Rigel, Robofocus, Moonlight Motor.
Make sure you have the correct cable for your motor. Every manufacturer uses its own pinout. Contact Deep Space Products if you have any question for the type of your motor.
Backlash compensation is already implemented in the firmware and can be enabled, tuned, and disabled from the software.
Three Channel Duty Cycle PWM Outputs
Three Pulse Width Modulation (PWM) outlets provide power to your dew heaters, flatpanels, or telescope fans. Eliminate the moisture blurring your view and ruining a clear night. These outlets can be controlled remotely using a laptop and provided software.

A Variable and Voltage Regulated Output
One regulated output that can provide up to 3 amps is available. You can tune the output from 3 V to 12 V and save this setting in the Controller's memory. Every time UPBv2 boots, the port will be tuned to the stored voltage setting.
Always ON - 12V Output
One unregulated 12V (always ON) output provides up to 8 amps. This is in addition to the 4 x12V outputs.
Expansion Port (EXT)
An RJ12 expansion port is ready for connectivity of current and future devices. Plugged devices can be controlled from UPB software (ASCOM/INDI/Standalone).
Auto Adjustment of PWM (Dew Outputs)
The firmware can auto-adjust the PWM Outputs by checking the environmental sensor Dew Point reading. Click to "AUTO" and let the Ultimate Powerbox v2 decide if it's time to switch on your dew heaters. You can select which dew heater output is controlled by the "Auto Dew" function.
ASCOM 6 and INDI Support
UPBv2 fully supports ASCOM6. In combination with the main program which acts as a server, use the latest ASCOM 6.4 drivers to control the stepper motor, pass environmental settings to the software, or switch ON/OFF all 12V outputs.
UPBv2 is fully supported by INDI and INDIGO and compatible with Stellarmate.
Optional External Bracket
Pegasus Astro provides an optional pair of brackets to attach the UPBv2 onto a Losmandy 3-inch or Vixen plate.
Zoomable and Exportable Graphs for Power and Environment Values
The software logs all voltage, current, temperature, and relative humidity readings. These plots are zoomable and easily exportable in PNG images and CSV text format so you can keep a complete record of your night's conditions.
Timer to Shut Down Outputs
Choose the time and start a timer to shut down outputs on your schedule.
Memory Persistence Outputs on Startup
You can define which output should turn ON during startup and the setting is stored in the UPBv2's EEPROM memory.
USB3.1 Connectivity
The Controller is always connected to the USB hub (7th external USB port). No extra cable is needed - just connect the USB hub to your laptop and you're ready to go.
Upgradable Firmware

The Powerbox Pocket Advance has upgradable firmware to support future features and fixes.
Equipment Protection Features on the Ultimate Powerbox v2:
Reverse Polarity Protection
Hardware Watchdog Reset - resets the device if for any reason there is no response from the controller for two seconds. This is a great feature for your remote observatory.
LED Indicators for power failure status - the LED can blink to warn you of over or under voltage problems and can be turned off by the software if you prefer.
Aluminum enclosure - a blue anodized enclosure houses the electronics of the Ultimate Powerbox v2.
Warranty
The device and sensor are covered by a two-year warranty.