Pegasus Astro Pocket Powerbox (PPB)
Starting Price:
$202.50
Price as Configured:
$202.50
The Pegasus Astro Pocket Powerbox, or PPB for short, is mede for the astrophotographer on the go who wants less automation. This device provides 10 amps of power, plenty of 12V outputs, two dew heater channels, a DSLR power output, and a sensor that monitors humidity and temperature.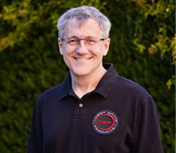 Need help deciding?
Tell us what you're looking for, and we'll point you in the right direction.
Email Us
.
The Pocket Powerbox provides:
4 x 12V DC Power outlets for your equipment (ON/OFF via software)
10 Amps of total power
DSLR 8V Output (Can be switched ON/OFF)
2 Channels PWM Dew Heaters – RCA Outputs (Tune levels via software)
Humidity and Temperature Sensor (included)
Auto Tune Dew Heaters
Reverse Polarity Protection
USB / PC Controlled or Standalone Operation out of the box
Lightweight and extremely compact enclosure
Four 12V DC Power Outlets
So that your equipment gets with the power it needs, a potent MOSFET transistor supplies 12V of electricity via four outlets. All ports can be switched on/off.

Built-In Voltmeter
A precise voltmeter measures and displays input voltage in real time. If the input rises above 14V, power shuts off instantly to protect your equipment.

Camera/DSLR Output
The PPB features an 8V output sufficient for powering your DSLR or Mirrorless camera. There are also battery couplers for Sony, Canon, Nikon, or Fuji cameras.

More Than 10A of Total Power
This controller is designed to support 10 amps of total current.

Standalone Operation
The Pocket Powerbox works right out of the box as a standalone device. Just plug in the cables, set up the "autodew" function. Every time you boot the device, it will retrieve your settings. Therefore, you don't have to connect to a PC for every use if you don't want to. Simple!

Two Channel Duty Cycle PWM Dew Outputs
Two Pulse Width Modulation (PWM) outlets provide power to your "thirsty" dew heaters. No more moisture blurring your view and thus ruining a clear evening! These outlets can be controlled remotely using a laptop and supplied software.

Auto PWM Adjustment (Dew Outputs)
The controller can auto adjust the heater power levels by consulting the environmental sensor Dew Point reading. Just click "Auto" and let the Pocket Powerbox decide if it's time to switch on and precisely tune your dew heaters.
ASCOM D and INDI Fully Supported

The PPB fully supports ASCOM6. In combination with Pegasus Astro's main program which acts as a server, you can use the latest ASCOM 6.3 supplied drivers to:
Pass environmental settings to supported software
Switch ON or OFF all 12v outputs
PPB fully supports INDI - bundle it with Stellarmate or any other device that can use INDILib.
LED Indicators
An LED blinks in patterns to warn of critical power issues such as being over or under voltage. This LED is dim, but if it can be switched off via the software if that is your preference.
Reverse Polarity Protection
The PPB has reverse voltage polarity protection. This is a plus if you accidentally connect the main power supply in reverse polarity!

Hardware Watchdog
If for any reason there is no response from the controller for two seconds, a hardware monitor will reset the device. This is a helpful feature in the unlikely event of a controller freeze. When you have a remote observatory, you need to be certain that everything works as expected.
Upgradable Firmware
The PPB has upgradable firmware to support future features and fixes.
Compact and Lightweight
The PPB has an ABS plastic box, lightweight and compact, to enclose the controller board.