Pegasus Astro FocusCube v.2 Universal
Starting Price:
$303.84
Price as Configured:
$303.84
Use the Pegasus Astro "FocusCube v2" quickly, reliably and accurately. The evolution of technology in astronomy requires a system which will assist the focusing of the telescope with great accuracy. Fast optics and modern camera devices require automatic focusing in every small period of time as temperature can affect focal length and modify the optimal focus position. Pegasus FocusCube has been developed to meet all of these requirements.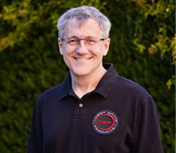 Need help deciding?
Tell us what you're looking for, and we'll point you in the right direction.
Email Us
.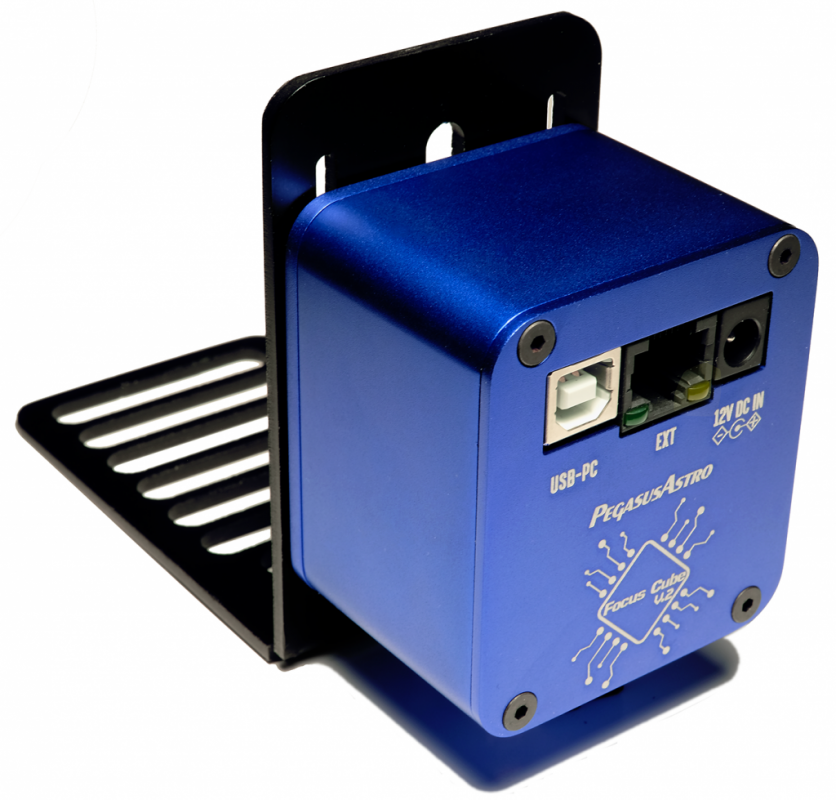 Designed in high quality with modern electronics, FocusCube can provide digital precise focus control from a PC. Device includes a stepper motor for absolute position focusing. Electronics and stepper motor are enclosed in a compact sized box. Do not be fooled by its size! This device can easily lift more than 6kg (212 ounces) of imaging equipment when the telescope points to the zenith!
This stepper motor is a high resolution geared stepper motor (Step Angle 7.5, Deg 120, Gear Ration 1:120). Its gearbox has very low backlash and high torque suitable to focus in micron scale! You only need this device to focus! Attach the FocusCube to your refractor / reflector / SCT telescope, plug the power, USB cable, download ASCOM drivers or standalone software and you are ready to go!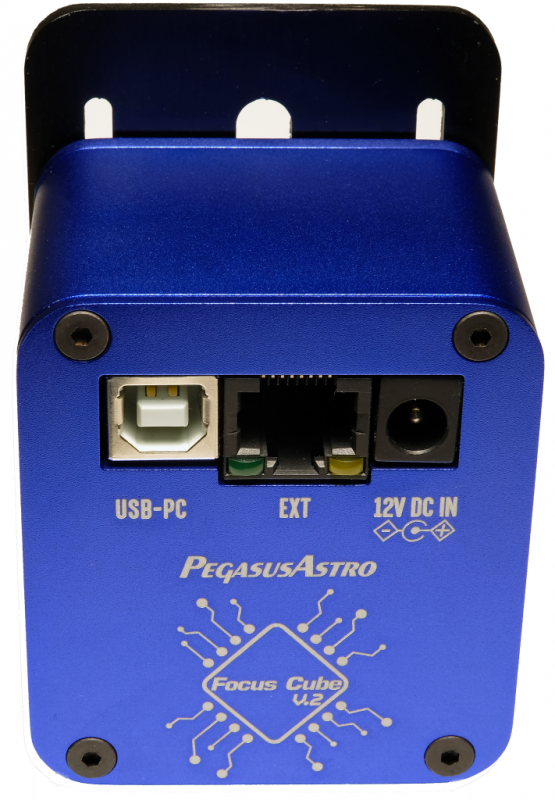 IMPORTANT NOTE
FocusCube is a standalone device and includes controller functionality.
No physical hand controller is included or required.
DO NOT pair it with the Dual Motor Focus Controller or any other controller in the market.
DO NOT connect this RJ45 port to the Ultimate Powerbox RJ45 Stepper Output
The RJ45 port at the back is only for the hand controller or the included temperature sensor.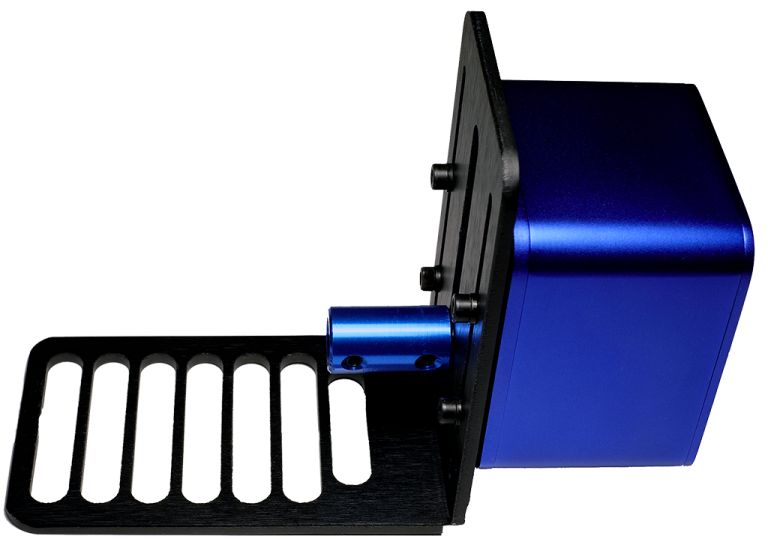 High torque & resolution stepper motor
Embedded unipolar stepper motor has a powerful and very low backlash gearbox. Motor Step Angle is 7.5 deg but the 1:120 reduction gearbox turns the reduction rate to 0.06255 deg / step. As firmware implements half step drive, the motor can execute twice the steps per cycle. This means 11510 steps per cycle! Bottom line: You can focus in microns, easily and with great accuracy.
Motor can lift up to 6Kg of equipment (212 ounces) of imaging equipment when the telescope points to the zenith!
Two bracket versions
You can choose between:
Universal bracket: which fits to most focusers in the market
SCT Bracket: SCT Bracket fits to Celestron C Series, Celestron Edge and Celestron RASA telescopes.