Pegasus Astro FocusCube v.2 Celestron SCT C14'' and Edge, RASA 14"
Starting Price:
$360.70
Price as Configured:
$360.70
Pegasus FocusCube 2 with SCT Bracket for Celestron C14
In order to keep up with the constant evolution of astronomy technology, modern telescope focusing systems such as this FocusCube system from Pegasus Astro need to be reliably fast and accurate so that they can provide the precision focusing today's fast optical systems and imaging cameras demand. Because temperature can have an effect on focal length as well as ideal focus position, automatic focusing in smaller increments is necessary. With the Pegasus FocusCube 2, all of these requirements are met.
For precise digital focus control using a PC, the Pegasus FocusCube 2 with its high-quality design and state-of-the-art electronics, is an effective solution. Along with a stepper motor that allows absolute position focusing, these modern electronics are housed in a small, compact enclosure. However, despite its diminutive size, this device is easily capable of lifting over 6 kg (13.2 lbs.) of imaging equipment when the telescope is pointed towards the zenith!
Includes an SCT Bracket for 14" Celestron C series and EdgeHD telescopes. A Universal L-Bracket version is also available.
Important Note: Since the Pegasus FocusCube is an independent device featuring controller capability, it does not come with a separate physical hand controller. Not suitable for use with all available controllers including the Pegasus Dual Motor Focus Controller. The RJ45 port located on the back is for the hand controller or included temperature sensor probe only. Never connect the RJ45 port to the Ultimate Powerbox RJ45 Stepper Output.
High Torque & Resolution Stepper Motor
The embedded unipolar stepper motor is a high resolution geared stepper motor. Its powerful gearbox has very low backlash and high torque suitable for focusing in micron scale easily and with great accuracy. Motor step angle is 7.5 degrees, but with a 1:120 gear ratio, the gearbox reduction rate is 0.06255 degrees per step. As firmware implements half step drive, the motor can execute twice the steps per cycle. This translates to 11,510 steps per cycle! Simply attach the FocusCube to your refractor, reflector, or Schmidt-Cassegrain telescope, plug in the power and USB cables, download the ASCOM drivers or independent software, and you'll be ready to begin.
Temperature Probe
An external digital temperature sensor input is located near the motor connector. This input accepts a one (1) meter long digital probe (included) that can be placed near the focuser so that the precise temperature of the focuser/environment can be determined through the provided software or ASCOM driver.

Firmware Upgrade Support
Any upgrades that become available at a future date will be supported by reprogrammable controller firmware and delivered using a USB 2.0 connection and upgrade software. Pegasus Astro regularly updates their firmware and software with new features based on the constant feedback from customers they receive.
Specifications
Bore Diameter: 22 mm
Supplied Voltage: 12V - 13.8V DC
Motor Compatibility: Stepper motor inside the enclosure
Motor Output: None
USB Connectivity: USB 2.0 Type B plug
Thermal Sensor Resolution: 9-bit Celsius temperature measurements
Power Input Connector: 2.1 mm center positive socket
Motor Specs: High resolution geared stepper motor with 7.5/120 degree step angle (0.06255 degree gearbox reduction rate), 5755 steps per circle of rotation (firmware implements half step drive so that one motor cycle is 5755 x 2 for 11510 steps), and very low backlash
Dimensions: 56 mm (2.2") x 63 mm (2.5") x 39 mm (1.5")
Weight: 10.58 oz.
Please note that some of the images show the FocusCube 2 with the Universal Bracket instead of the SCT Bracket you will receive. We thought you would appreciate seeing the FocusCube 2 from different angles.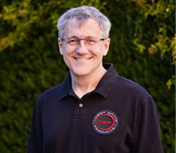 Need help deciding?
Tell us what you're looking for, and we'll point you in the right direction.
Email Us
.