Pegasus Astro Dual Motor Focus Controller (DMFC)
Starting Price:
$202.56
Price as Configured:
$202.56
The Pegasus Astro Dual Motor Focus Controller allows you to enjoy fast, reliable, and accurate telescope focusing with a stepper or DC motor. The Dual Motor Focus is designed from decades of experience in astrophotography and telescope focusing and assists in providing the focusing precision necessary to keep up with current technologies. Fast optics and modern camera devices require automatic focusing in every small period of time since temperature can affect focal length and modify the optimal focus position. The Pegasus Dual Motor Focus Controller meets these requirements.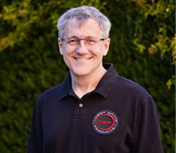 Need help deciding?
Tell us what you're looking for, and we'll point you in the right direction.
Email Us
.
Dual Mode
The Dual Motor Focus Controller supports the following two motor types:
High Resolution Stepper motors (unipolar and bipolar) for absolute position focusing.
DC motors with their Pulse Width Modulation (PWM) duty cycle control.
Controller software allows the user to switch between stepper and dc motor modes instantly with just one mouse click and then saved to the controller's EEPROM memory.
Manual and PC Operation
This controller has USB 2.0 connectivity so it can be operated via a PC. The digital encoder located on the side of the controller simulates your actual focuser's knob for manual operation. Pressing this digital encoder reduces motor speed to 1:10.

Dual Color Indicator
This Dual Motor Focus Controller is equipped with a dual green and yellow light emitting diode (LED) on its side. LED colors indicate speed and can be turned on or off during observing sessions using the controller's software. Keeping the LED pressed disables the knob.

Robofocus Compatible Connector Pin Out
Motor output is fully compatible with the Robofocus pinout. Output can drive most of the motors on the market.

Temperature Probe
An external digital temperature sensor input is located near the motor connector. This input accepts the included one (1) meter long digital probe. This can be placed near the focuser so that the precise temperature of the focuser/environment can be determined through the supplied software or ASCOM driver.
Backlash Compensation
The Pegasus motor has minimal backlash, but the Dual Motor Focus Controller still features backlash compensation for use with other systems. This is supported via the controller's interior firmware.

Firmware Upgrade Support
The Controller firmware supports re-programming for Pegasus Astro upgrades via the USB 2.0 connection and upgrade software.
Warranty
A two-year warranty covers the controller device and temperature sensor.