Pegasus Astro - Saddle Powerbox for NYX-101
Starting Price:
$465.00
Price as Configured:
$465.00
The Saddle Powerbox has close functionalities to the Pocket Powerbox Advance and can be directly placed on the Pegasus NYX-101 mount or other mounts in the market.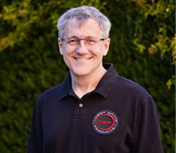 Need help deciding?
Tell us what you're looking for, and we'll point you in the right direction.
Email Us
.
Features
4 x 12V DC Power outlets for your equipment.
(A single channel to switch all four outputs ON/OFF via software)
10 Amps (120W) of total distributed current
Embedded Powered USB3 Hub (2 x USB3 Ports & 2 x USB3 Ports Available
(USB3 ports are backward compatible with USB2 devices)
1 x Power USB Port (up to 3Amps) – Suitable for Raspberry PI 3/4 power.
Built-in ambient temperature and humidity sensor.
2 Channels PWM Dew Heaters – 2.1mm Outputs (Adjust power levels via software). Pair of cable adapters from DC 2.1 -> RCA is included
Auto Tune of Dew Heater Channels
Power, current, and input voltage meter.
Reverse Polarity Protection
USB / PC Controlled or Standalone Operation out of the box
Losmandy and Vixen Clamp
A powerful mosfet transistor provides "electric juice" to your precious equipment. It supply of electricity 4 outputs. Can switch on/off all 12V outputs (not individually). This single channel can provide up to 10Amps of current to all ports. Current is shared among the 4 x 12V ports
A precise voltmeter measures and displays in real-time your input voltage. If the input is more than 14.5V, the power is instantly cut off to protect your equipment. A temperature and relative humidity sensor measures and report your current environment values.
Two dew heater outputs allow you to precisely control the output of your heaters. Auto-dew functionality can automatically control the intensity of the heaters by consulting the built-in temperature and humidity sensor. A Pair of cable adapters from DC 2.1 -> RCA is included in the package.
Built in Voltage and Amp-meter
An Amp-meter placed after the DC input reports the total electric current and voltage levels. This allows you to easily monitor your equipment's detailed and overall power consumption. The powerbox has been designed to output up to 10 Amps of electric current. Please note that a usual backyard astrophotographic setup requires 5-7 Amps.
Embedded USB3 Hub – 2 x USB3 & 2 x USB2 Ports
USB High Power Output - USB Port 1 provides up to 3 Amps of current. You can connect any device that requires 5V. E.g a Raspberry PI 3/4 or Intel Compute Stick M3/M5 can receive power from this specific port.
A powered USB3 Hub at the back of the device provides:
2 x USB3 SuperSpeed Ports.
2 x USB2 High-Speed Ports.
The new SuperSpeed hubs operate in parallel with the USB 2.0 controller, so 5 Gbps SuperSpeed data transfers are not affected by slower USB 2.0 traffic.
USB Port Configuration under PPBADV Gen2:
USB Port1 supports USB2 & USB3 devices
USB Port2 supports USB2 & USB3 devices
USB Port3 supports USB2 devices
USB Port4 supports USB2 devices
Optional Pucks for 3rd party mounts
The Powerbox Saddle can be directly placed onto the NYX-101 mount. For another type of mounts, an extra puck is required. Currently we support the following mounts:
Puck (PEG-PUCK-AM5) can be used to attach the Powerbox Saddle onto the ZWO-AM5 mount
Puck (PEG-PUCK-EQ6R) can be used to attach the Powerbox Saddle onto Skywatcher NEQ6 and EQ6-R mounts.
Puck (PEG-PUCK-RST) can be used to attach the Powerbox Saddle onto RST 135 and RST 300 mounts.
Standalone Operation "out of the box"
Pocket Powerbox can work "out of the box" as a standalone device. Just plug the cables, setup the "autodew" functionality and every time you boot the device, it will retrieve your settings. So, If you don't like to connect to a PC every time, you don't have to. Simple as that!

Two channel duty cycle PWM outputs
Two Pulse width modulation (PWM) outlets are capable to provide power to your "thirsty" Dew Heaters. No more moisture fuzzing your equipment and destroying your clear nights. These outlets can be remote-controlled from your laptop using the supplied software.

Auto Adjustment of PWM (Dew Outputs)
Controller can auto adjust the heater power levels by consulting the environmental sensor Dew Point reading. Just click "Auto" and leave to Pocket Powerbox Micro to decide if it is time to turn on and precise tune the level of your dew heaters.

LED Indications for Power Failure States
LED can blink in patterns to warn you regarding important power issues (e.g over or under voltage). Moreover light can be turned off using the software. The Pegasus LED is very dim but in case you don't like it on you can switch it off via the software.

Reverse Polarity Protection
Pocket Powerbox Micro has been design with a reverse voltage polarity protection. It will definitely save your night if you accidentally connect the main power supply in reverse polarity!
A hardware watchdog resets the device if for any reason there is no response from the controller for two seconds. A neat feature in the unlikely event of a controller freeze – when you have a remote observatory and you need to be certain that everything works as expected.

Device is firmware upgradable to support future features and bug fixes.