Optec FocusLynx Dual-Focus Control Hub
Starting Price:
$350.00
Price as Configured:
$350.00
Brand:
Optec
/ SKU: OP-19690
Optec's FocusLynx Controller is capable of operating two focusers simultaneously and has full ASCOM compliance.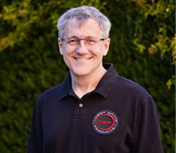 Need help deciding?
Tell us what you're looking for, and we'll point you in the right direction.
Email Us
.
Multiple Ways to Connect
The FocusLynx Control Hub acts as the central controller to link one or two focusers to any control PC.  The hub includes communication ports for Serial and USB (using Optec's USB/Serial cable) and wired Ethernet Network protocols as standard.  An optional WiFi board and antenna can be added and installed at any time.  Focuser 1 and Focuser 2 ports are available at the top of the FocusLynx hub with 12VDC Power, Network, optional Hand Control, and Serial connection ports available at the bottom.  An optional aluminum mounting plate makes it easy to mount the FocusLynx Hub to any telescope pier or mount. 
Multiple Software Clients
Following the ASCOM Local Server model Optec's FocusLynx Commander software allows multiple clients to connect simultaneously to the FocusLynx hub.  Additionally, embedded webservers in the wired Ethernet and WiFi connections allow FocusLynx to generate a control interface accessible through any web browser or smartphone. Because this page is generated and displayed by the hub itself, once you are connected, there is no further configuration required: just attach your focusers and go!
Multiple Focusers to Control
The FocusLynx Control Hub can be used with a variety of focusers and focus motor add-ons.  Sold as part of the TCF-Lynx, TCF-Lynx3, and FastFocus focuser packages, FocusLynx can be configured as a true absolute focus controller.  Using Optec's DirectSync,  QuickSync or Starlight Instrument's Handy Stepper Motor, FocusLynx can also control the TEC, FeatherTouch, Stellarvue, and other manual focusers with step counting circuitry to function as an ASCOM absolute focuser. Special cables can be used to control most unipolar motors including the MicroTouch and Robo-Focus motors. The optional second stepper daughter board allows use of the Focuser 2 port to control a second focuser of any type.
Multiple Options Available
Each FocusLynx package comes complete with everything needed to connect.  An optional Hand Control, WiFi add-on board, second stepper controller, mounting plate, precision external temperature probe, and motor-specific cables round out a complete integrated package.