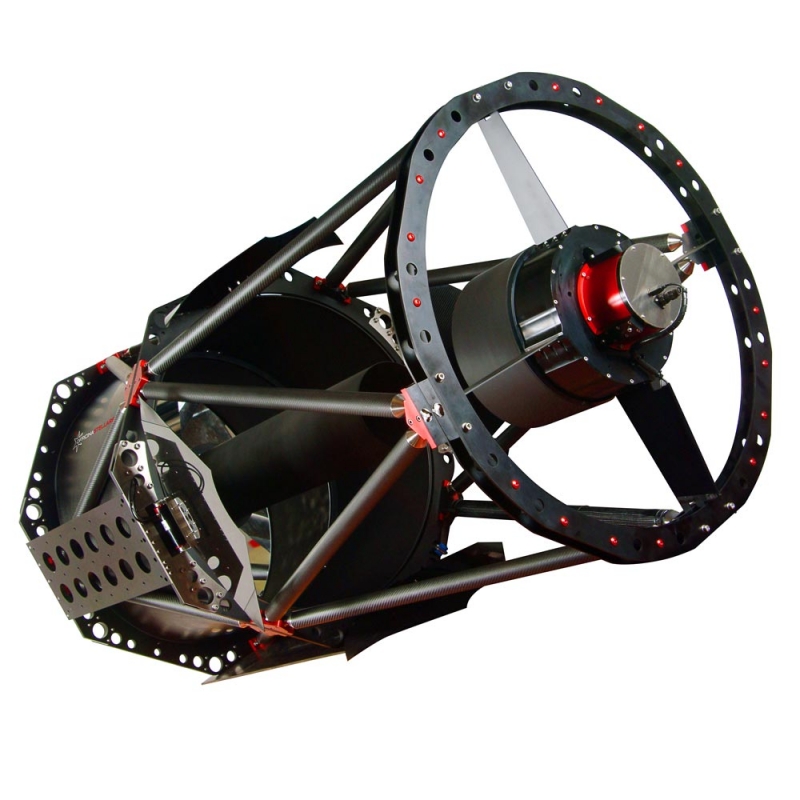 Officina Stellare Pro RC 800 F/8 standard glass set / truss aluminum-carbon tube
Starting Price:
$147,700.00
Price as Configured:
$147,700.00
The ProRC scope is completely free from chromatic aberration, and the performance is the same at any wavelength; the only limit is the coating light reflectivity.
NOTE: Packaging and shipping cost will be determined when the order is ready to ship and must be paid for before the equipment will ship. A shipping quote can be obtained on request.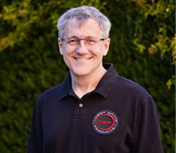 Need help deciding?
Tell us what you're looking for, and we'll point you in the right direction.
Email Us
.

The Officina Stellare ProRC scopes are completely free from chromatic aberration, and the performance is the same at any wavelength; the only limit is the coating light reflectivity. Custom aluminum, silver, or gold coatings are available for working bandwidth that can easily cover the 350-5000 nm interval.

The Officina Stellare ProRC scope has the maximum possible level of light transmission to the focal plane (no lenses absorption/reflection/scattering along the light path).

This performance makes the RC, in most of the cases, the "perfect" scope for professionals, because they are usually interested in working with a visual wavelength range, with maximum performance over a relatively small field of view.

Standard configuration
Low expansion glass optical set, carbon/aluminum truss tube design, split light baffle, four support dovetails, three ventilation fans, mirror heaters with manual control, shroud and cap covers.

The primary cell is detachable for easy cleaning of the mirror.

AVAILABLE ALSO IN FULL CARBON, ATHERMIC LIGHTWEIGHT TRUSS TUBE, NEAR ZERO EXPANSION CERAMIC GLASS.

Options and accessories
Flattener,
Riccardi Triplet reducer 0.75x,
OSBus Advanced Telescope controller,
Motorized secondary mirror focuser (1 motor),
Motorized secondary mirror focuser and collimation (3 motors),
Shutter system,
Custom adapters,
Special custom optical design and manufacture,
Aerospace and military special materials, coating, solutions, and requirements are available.
(Please inquire about custom adapters and options.)
PRO RCs from Officina Stellare: the Choice of Professionals
The advantages of the Ritchey-Chrétien telescopes are very well known.
It's the most widely used optical scheme by professional astronomers and astroimagers all over the world. The Hubble Space Telescope itself uses the RC configuration. PRO RCs by Officina Stellare represent a step forward in state of the art professional instruments.
The ProRC design is a two-element combination of hyperbolic mirrors designed by the most experienced optical engineers to provide outstanding optical performances. The use of specially figured optical elements results in a superb optical quality, suited for the most demanding researchers, astroimagers and professional use.

Maximum light transmission, widest spectral range, and a highly corrected large field are the features of the PRO RC design.

The ProRC Series cover edge to edge even the largest CCD with the smallest spot size available on the market. Without the optional flattener lens group (which is an easy user add-on option), and thanks to the versatility of the highly corrected hyperbolic design, the professionals can work with an all-reflective system, with increased light transmission and the widest possible spectral range.

Thanks to its perfect mechanics, superb certified optics, top-level accessories line and our superior customer service, we give you the most powerful tool to take images of the sky with unsurpassed quality.

OPTICS
The Officina Stellare PRO RC Series is built around the best quality true Ritchey-Chrétien optical sets available today.
All telescopes can be provided with its specific interferometric report, stating and certifying the overall quality to the customer. Our standard range goes from 400 mm (16 inches) to 800 mm (32 inches), and we offer both low expansion glass (borosilicate, Pyrex or similar) or near zero expansion ceramic glass substrate options (Ohara Clear Ceram Z HS, Japan, which is one of the best ceramic glass available on the market today). Larger models are available.
MECHANICS
The Officina Stellare PRO RC Series carbon fiber/aluminum compound structure is designed and optimized with CAD and computer support modeling to achieve the best rigidity and lightness. Only full CNC machined parts are used to guarantee the best possible precision. Only special aluminum alloy, stainless steel, titanium, and brass metals are used for long-lasting, low maintenance operations.
High resistance anodization or multiplayer paint for unbeatable resistance to environmental conditions.

The unique and innovative design of both primary and secondary mirror holding cells produces no astigmatism is induced on the mirrors and the absence of mirror shift or flop is guaranteed.

Fastest possible thermal stabilization time, thanks to the mechanical design of cells and the presence of high-quality fans. Simple to use, efficient and a rock-solid collimation system.

Full attention to constructive details: computer-designed baffles to protect focal plane from stray light, focal plane tilt adjusting, large focus extraction, high precision spherical joints in the truss structure, double parallel split ring for the secondary mirror/spider support, radial micrometric spider adjustment, manual or motorized zero shift secondary mirror movement, special opaque paint for all optical-path sensible parts and many more details are optimized for professional use.

AVAILABLE IN FULL CARBON, ATHERMIC, LIGHTWEIGHT TRUSS TUBE.

BOTH OPTICAL SETS AND MECHANICS ARE MADE IN ITALY, AT OFFICINA STELLARE'S OCCHIOBELLO/THIENE PLANTS.