Lunático Astronomía Seletek Tarsier Focuser Kit
Starting Price:
$260.00
Price as Configured:
$260.00
The Seletek Tarsier is an advanced autonomous motorized focusing system from Lunático Astronomía. The Seletek Tarsier autonomous focuser with temperature compensated focusing
comes ready to use with the following components
The Seletek Tarsier controller (standard power jack, positive inside)
Stepper motor (3600 steps/turn)
Cylinder shaft coupling to the axis of the focuser
Coupling plate for your focuser
Stepper motor connection cable with external temperature sensor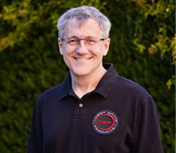 Need help deciding?
Tell us what you're looking for, and we'll point you in the right direction.
Email Us
.
12 V cc operation -standard power jack, positive inside- (*)
8×2 character LCD, with backlight in red color
DB9 plug for stepper motors (such as our own, time-proven 3600 steps/turn motor, or others from Robofocus, Moonlite, Lakeside, Feathertouch…)
Mono audio jack for DC motors (such as Orion's, Rigel systems…)
Size: 144*95mm